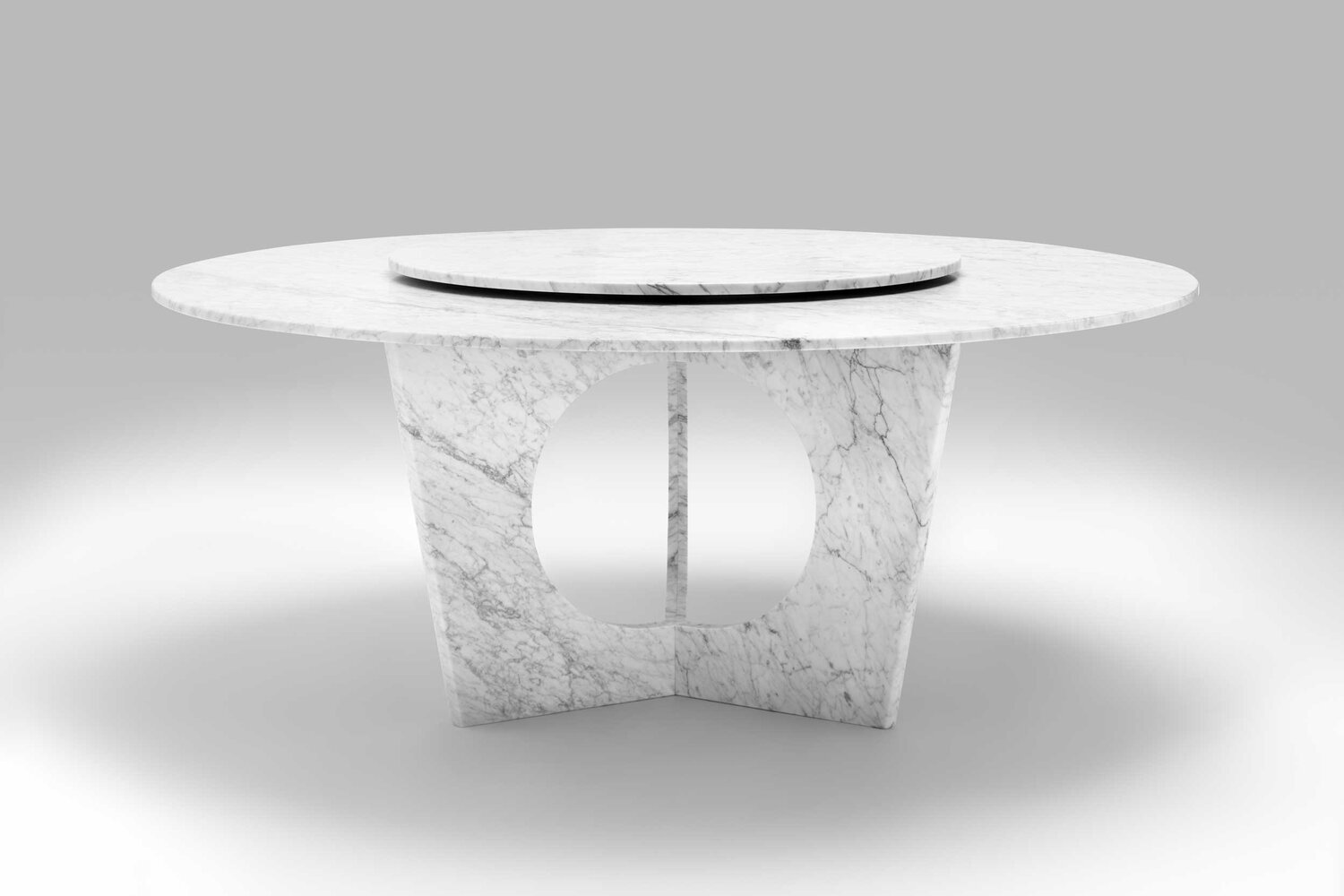 Rolf Benz
986
Opposites attract – and are attractive. Swiss designer This Weber has combined western and eastern culture perfectly in the Rolf Benz 986 dining table. With the large lazy Susan for sharing dishes and the round tabletop, it pays homage to Chinese dining culture. The leather-covered natural stone, available either in graphite brown or Carrara, impresses with its pure geometric lines. The tabletop is available with a diameter of 160 or 180 cm. On top is the optional lazy Susan, with a diameter of 80 or 100 cm.
Dining table with table top sizes: Ø 160 cm (rotating tray Ø 80 cm) or Ø 180 cm (rotating tray Ø 100 cm)
Dining table made of natural stone with or without rotating tray. Natural stone in graphite brown leather finish or carrara leather finish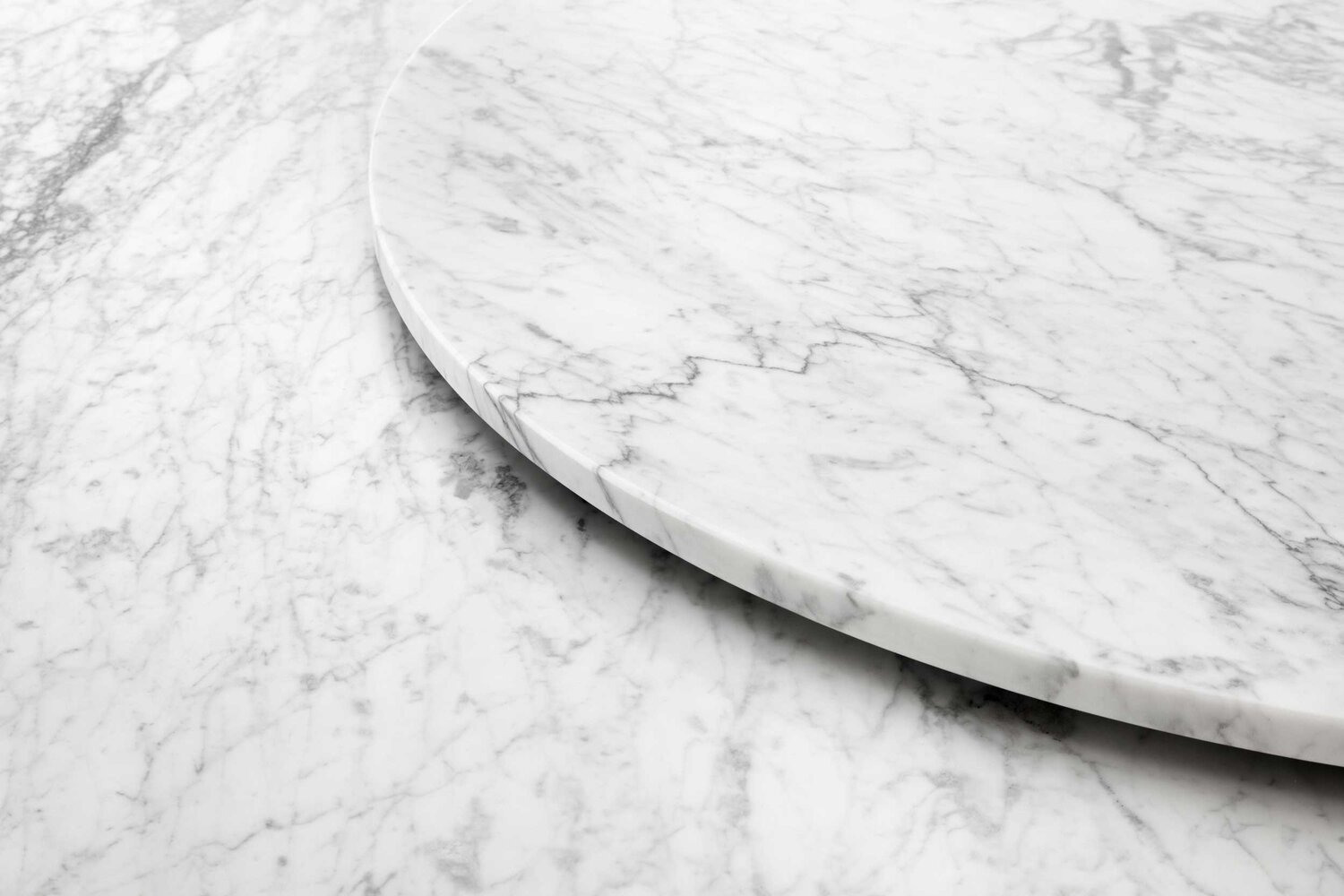 Meet the designer
This Weber
Since 2010 I set up my own studio in Zurich, working for several national and international clients.
I was born in 1973 in Zurich, trained mechanic, studied jewellery and industrial design at Zurich University of the Arts.
Before I set up my own studio, I worked at Haeberli Marchand Product Development, at Gebrüder Thonet GmbH (Frankenberg D), for Christophe Marchand and for Hannes Wettstein.
We work for clients such as Acousticpearls, Atelier Pfister, Crassevig, Dietiker, Fiam Italia, Identi, Intertime, Makk, Rolf Benz, Sanitas Troesch, Team7, Very Wood (Gervasoni Group), Wettstein AG, Bruno Wickart.