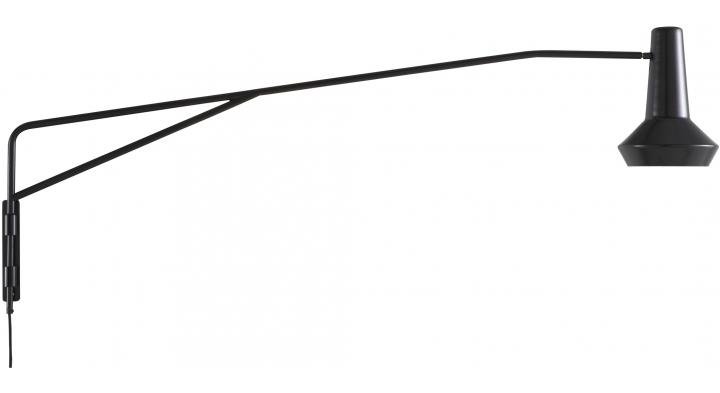 Ligne Roset
Amis de Jean
Black lacquered steel structure with directional base (amplitude of 160°). Black lacquered aluminium shade, on ball-and-socket joint. Black textile cable (L 300 cm) with foot switch located 230 cm from head of cable (and 70 cm from socket). Supplied with 1 x Hi spot 95 E 27 75 W halogen bulb with 30° diffusion angle. IMPORTANT: not suitable for installation on a BA13 or BA10 plaster wall.
THIS LIGHT IS SOLD WITH AN ENERGY CLASS C BULB.
IT IS COMPATIBLE WITH BULBS FROM ENERGY CLASSES A++ TO E.
Meet the designer
Gabriela Chicherio
The projects of Gabriela Chicherio (born 1980), who graduated from the ECAL, Lausanne in 2004, are always considered from a functional perspective whilst incorporating beauty of form and 'that little extra' to make them unforgettable.
In 2004, Ligne Roset incorporated her YPSI funnel – created during her studies at the ECAL – into the collection, after which the collaboration continued with the BABEL storage (2006) and AMIS DE JEAN lighting (2012) also finding their places in the Ligne Roset collection.
After her graduation Gabriela based herself in Zurich, where the beginning of her design career coincided with several years' collaboration with Studio Beat Karrer and a lecturing post at the ZHdK.
In 2011, she opened her own design agency in Zurich.