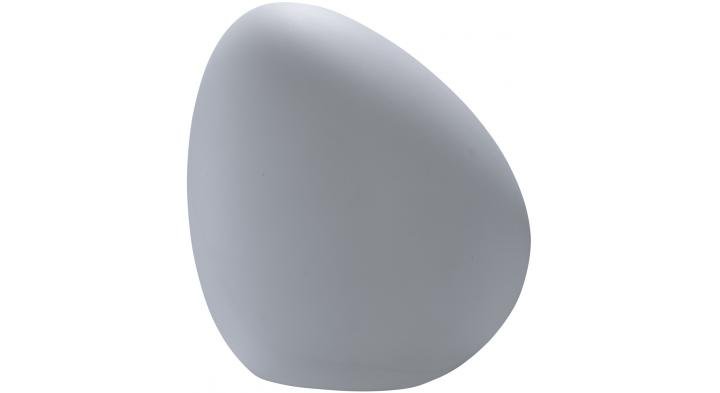 De Padova
Dolmen
Table lamp, Outdoor version, in white shotblast rotomolded polythene. All poetry and soft lines, with an organic shape evocative of a stone, this Outdoor light will illuminate a terrace effortlessly.
It has a 5 m long black neoprene cable, which enables it to be moved around easily, and an Outdoor-quality switch. 13 W LED bulb, colour temperature 4,000 K (cool white), 1,150 Lm.
Meet the designer
Philippe Daney
Born in 1956.Architecte D.P.L.G (diplômé par le gouvernement). Founded the company Tebong with P. Bauer (1986-1995).
He has devised scenography for the VIA (1997), La Villette (2000) and the T.N.B (Théâtre National de Bretagne), in addition to numerous 'luminous scenography' projects.
In terms of his design work he has collaborated with Ligne Roset and Cinna since 1997, and also with many other French and Italian manufacturers.