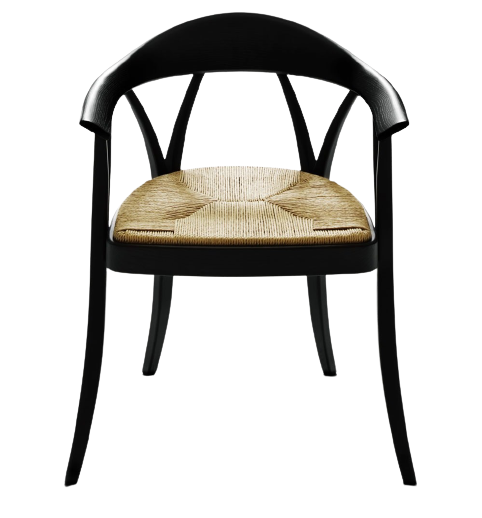 De Padova
Donzella
The traditional chair with woven straw seat, reinterpreted by designer Michele De Lucchi. Donzella is the natural or black lacquered solid ash wood chair that is inviting, naturally elegant and extremely comfortable: "This chair takes advantage of the beautiful joint that was invented by an anonymous craftsman many years ago to solve the point of connection between the seat and legs". It is a tribute to the excellent craftsmanship of a project that is both comfortable and decorative.
Materials:

FRAME: solid natural or black lacquered ash wood, finished with transparent water-based or solvent-based coating.

SEAT: frame in plywood (class E1, CARB P2 / TSCA Title VI certified),hand-woven with natural paper rope or padded with polyurethane
foam and covered with leather or fabric. For the FR (Fire Resistant) versions on request, the filling materials comply with the current regulations.

EXTERNAL COVER: non-removable cover in fabric or leather.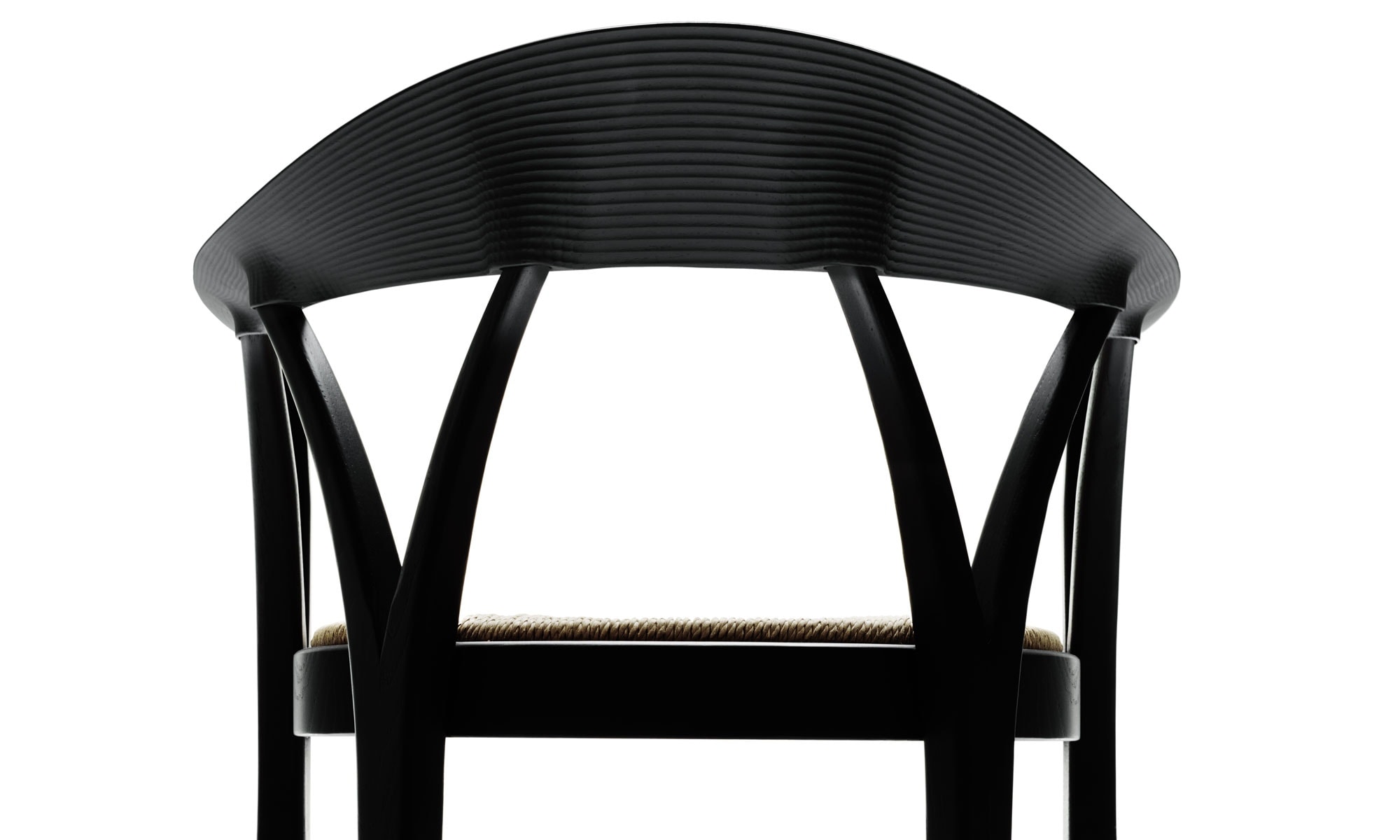 Meet the designer
Michele De Lucchi
In the age of radical and experimental architecture, he was a prominent figure in movements like Cavart, Alchymia and Memphis. For Olivetti he was Director of Design from 1992 to 2002 and he developed experimental projects for Compaq Computers, Philips, Siemens and Vitra as well as developing experimental projects and conceiving a number of personal theories on office development.
De Lucchi has designed lighting fixtures and furniture items for the best known Italian and European companies, museums, he has designed or refurbished buildings worldwide for companies and financial institutions, such as Deutsche Bank in Germany, Poste Italiane, Telecom Italia, Intesa Sanpaolo and Unicredit in Italy, introducing technical and aesthetic innovations in work places.
He designed set-ups for art and design exhibitions, as well as private buildings and exhibiting layouts. More recently he designed numerous projects in Milan: pavilions at Expo 2015 (Padiglione Zero, Expo Center and Intesa Sanpaolo Padiglione) and iconic Unicredit pavilion in the new Gae Aulenti square. His professional work has always gone side-by-side with a personal exploration of architecture, design, technology and crafts. Several of his products are exhibited in the most important design Museums in Europe, United States and Japan. In 2000 he was appointed Officer of Italian Republic by President Ciampi, for services to design and architecture. In 2001 he was nominated Professor at the Design and Art Faculty at the University in Venice. In 2006 he received an Honorary Doctorate from Kingston University for his contribution to "living quality".