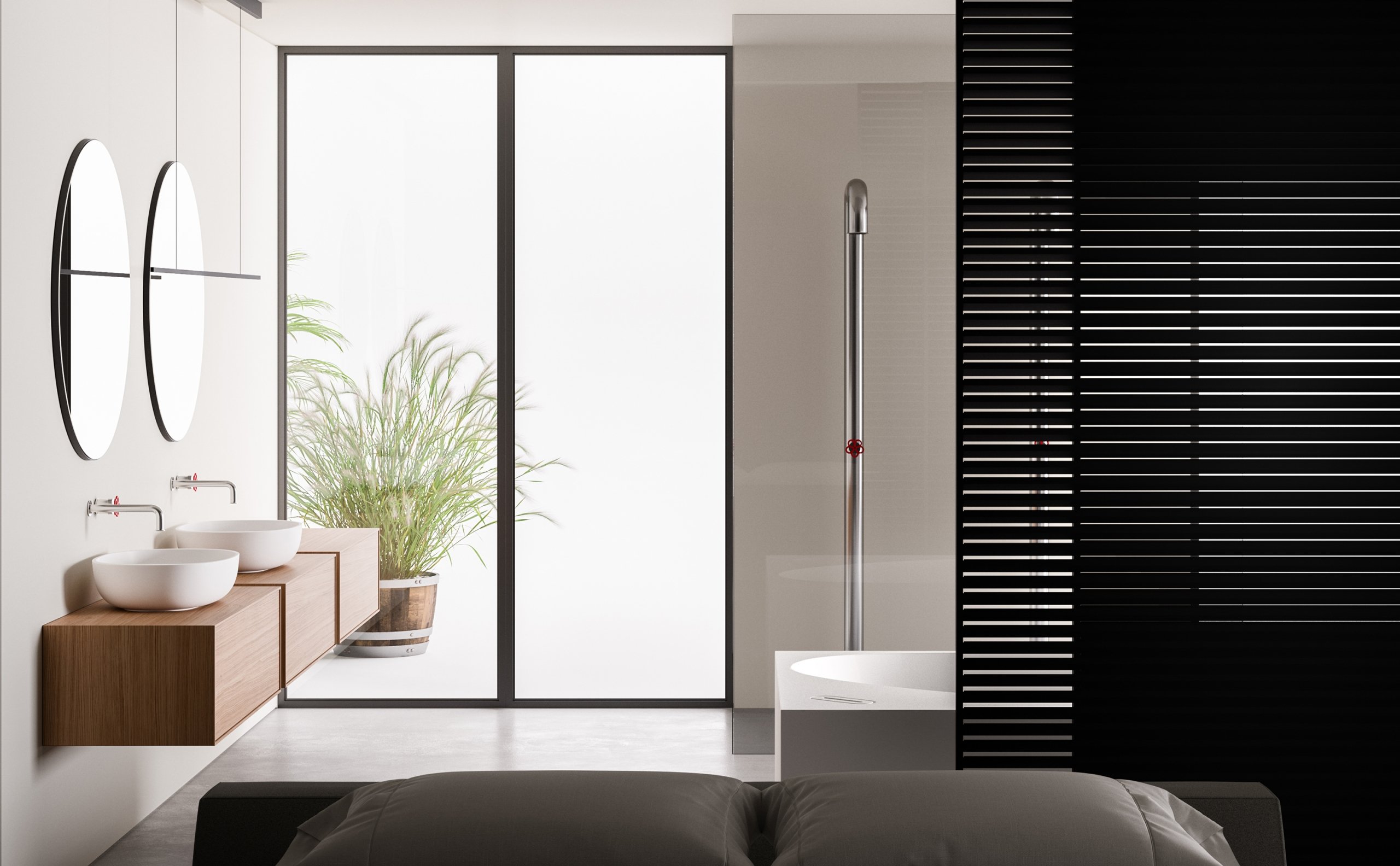 Boffi
Flyer
Linear and minimal floating tops and unit collection for the bathroom. Flyer features tops for washbasins and taps, drawer units and under-washbasin units with push-opening drawers. The tops, equipped with specific brackets, are available in Cristalplant®, Corian®, stone, marble, granite, Dekton® or MDI, solid wood. The drawer units can be in wood, wood Selection with fronts in solid wood or lacquer. Design C.R.S. Boffi.
Meet the designer
CRS Boffi | De Padova
The place where each line, idea, shape come to life.
Boffi|DePadova Research and Development Department is the cradle of the company's creativity. The main place where the essential analysis of every material and each one of its possible combinations happen, driven by groundbreaking technological innovation and the savoire-faire of manufacturing tradition.
Changes, challenges, important collaborations and likewise remarkable accomplishments, cross path daily with a single purpose: the quality and know-how cherished in the products you see here and in every showroom we built worldwide.