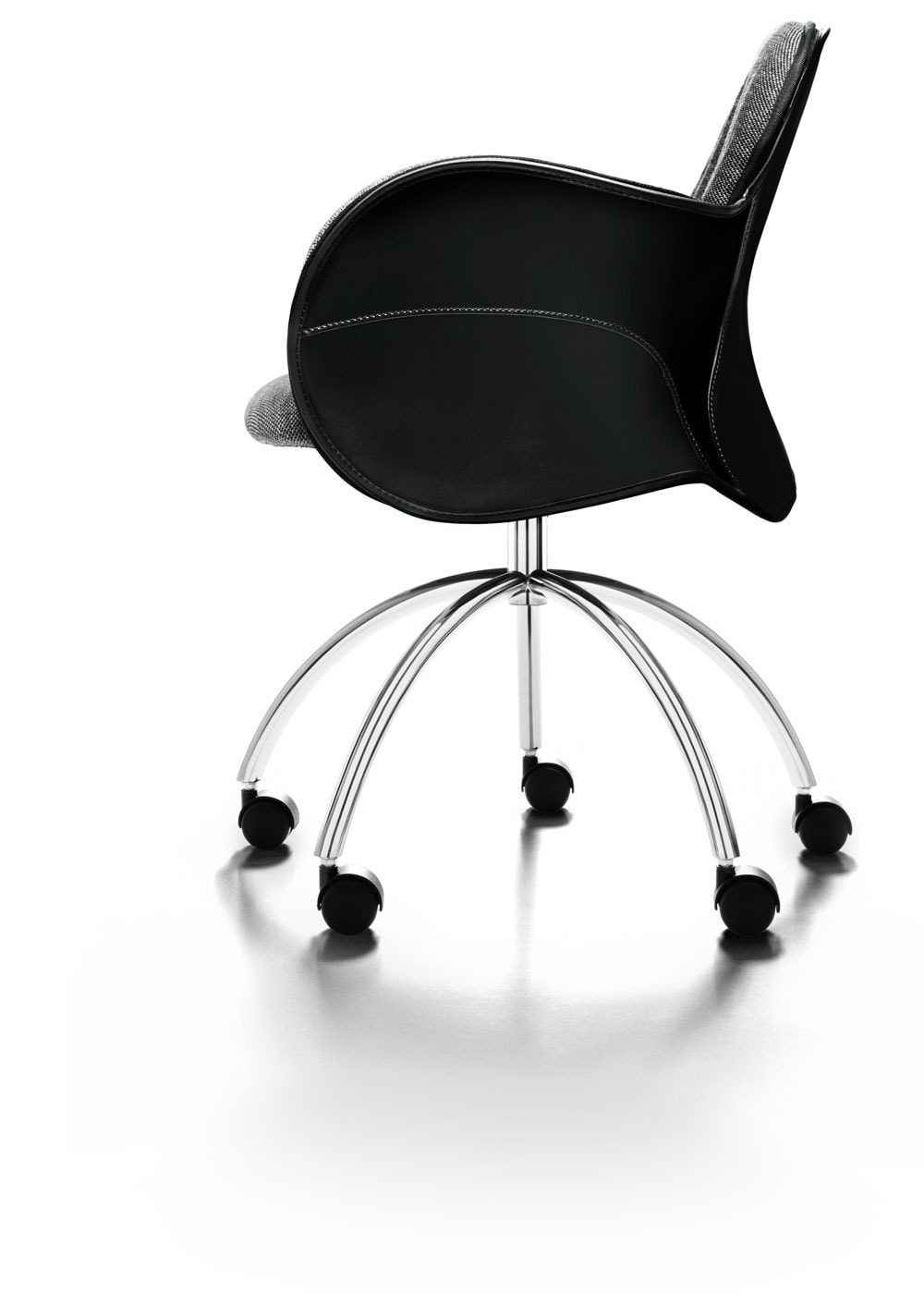 De Padova
Incisa
The leather upholstery is reminiscent of a horse saddle, while the hand-stitched seams represent the finest traditional Italian craftsmanship, tracing the back and sides with soft, enveloping, comfortable curves. A design classic for the home or office desk, Incisa is the swivel chair designed in 1992 by Vico Magistretti. Just as beautiful from behind, it comes in two versions: with a static four-spoke base and a revolving five-spoke base with swiveling castors.
Materials:

SWIVEL FOUR-SPOKE BASE: polished chrome-plated or powder-coated matt black coloured steel. Thermoplastic feet.
Cross-piece under the seat in powder-coated steel.The standard swivel castors (Type A) are in black plastic with safety
brake for soft floors and carpeting. Upon request, castors with soft tread (Type B) are also available, in grey, with safety brake for
hard floors such as in wood or marble.

SWIVEL FIVE-SPOKE BASE AND CASTORS: polished chrome-plated or powder-coated matt black coloured steel.
Swivel castors in thermoplastic material, with safety brake. Crosspiece under the seat in powder-coated steel.

FRAME: rigid polyurethane.

PADDING: variable-density polyurethane foam and polyester wadding covered with light polyester velvet.
For the FR (Fire Resistant) versions on request, the filling materials comply with the current regulations.

EXTERNAL COVER: external cover in full grain, vegetable-tanned aniline-dyed cowhide. Internal cover in leather or fabric, totally
removable with zipper. Zip edge with cotton or leather tape.

PLEASE NOTE: cover must be ONLY dry cleaned, even if water washable fabrics are used.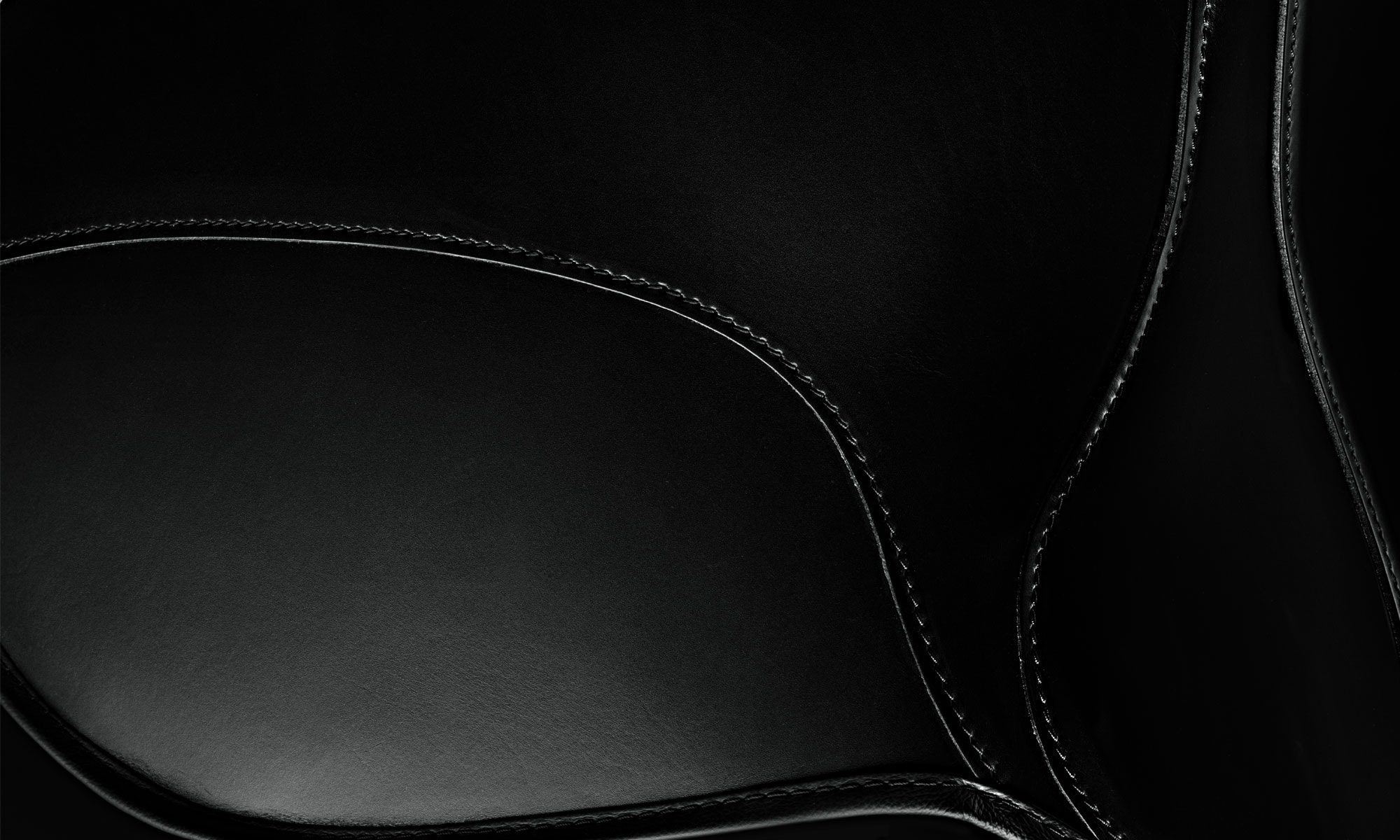 Meet the designer
Vico Magistretti
Architect and designer, studied at Politecnico di Torino and Champ Universitarie Italien in Losanne. Graduated from Politecnico di Milano in 1945. immediately after graduating from Politecnico, Vico Magistretti began his career working with the architect Paolo Chessa at the firm owned and run by his father Pier Giulio Magistretti on via Conservatorio, now Fondazione Studio Magistretti aimed at promoting his life and career.
Important figure within the history of Italian architecture and Design, he made a name of himself thanks to designs, products and his academic career. Magistretti's research has been continuous – into design, the culture of the project and innovative experimentation with materials and space solutions, not to mention shapes and functions far from the rigours of fashions that passed through during the years.