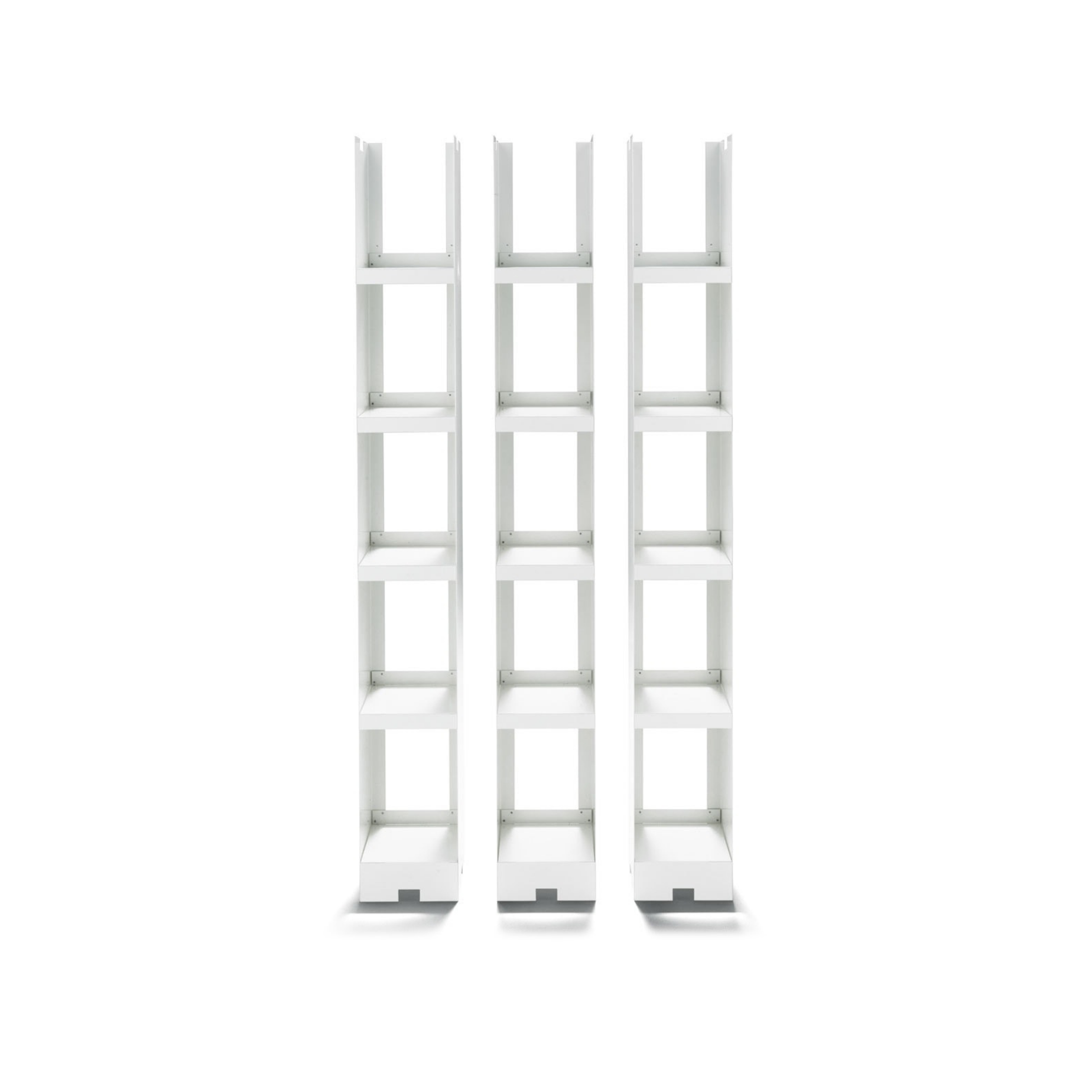 De Padova
Kant
The industrial design look starts from the material, engraved and bent sheet metal, and proceeds with the shape, a column bookcase. Kant comes in different colors and is easily placed due to its compact size. Its soul is versatile: in the living room and bedroom, it's perfect for books or CD's. In the kitchen, it stores jars and spices, while in the bathroom, it holds towels and bottles. In the office, it organizes loose-leaf binders.
Meet the designer
CRS Boffi | De Padova
The place where each line, idea, shape come to life.
Boffi|DePadova Research and Development Department is the cradle of the company's creativity. The main place where the essential analysis of every material and each one of its possible combinations happen, driven by groundbreaking technological innovation and the savoire-faire of manufacturing tradition.
Changes, challenges, important collaborations and likewise remarkable accomplishments, cross path daily with a single purpose: the quality and know-how cherished in the products you see here and in every showroom we built worldwide.