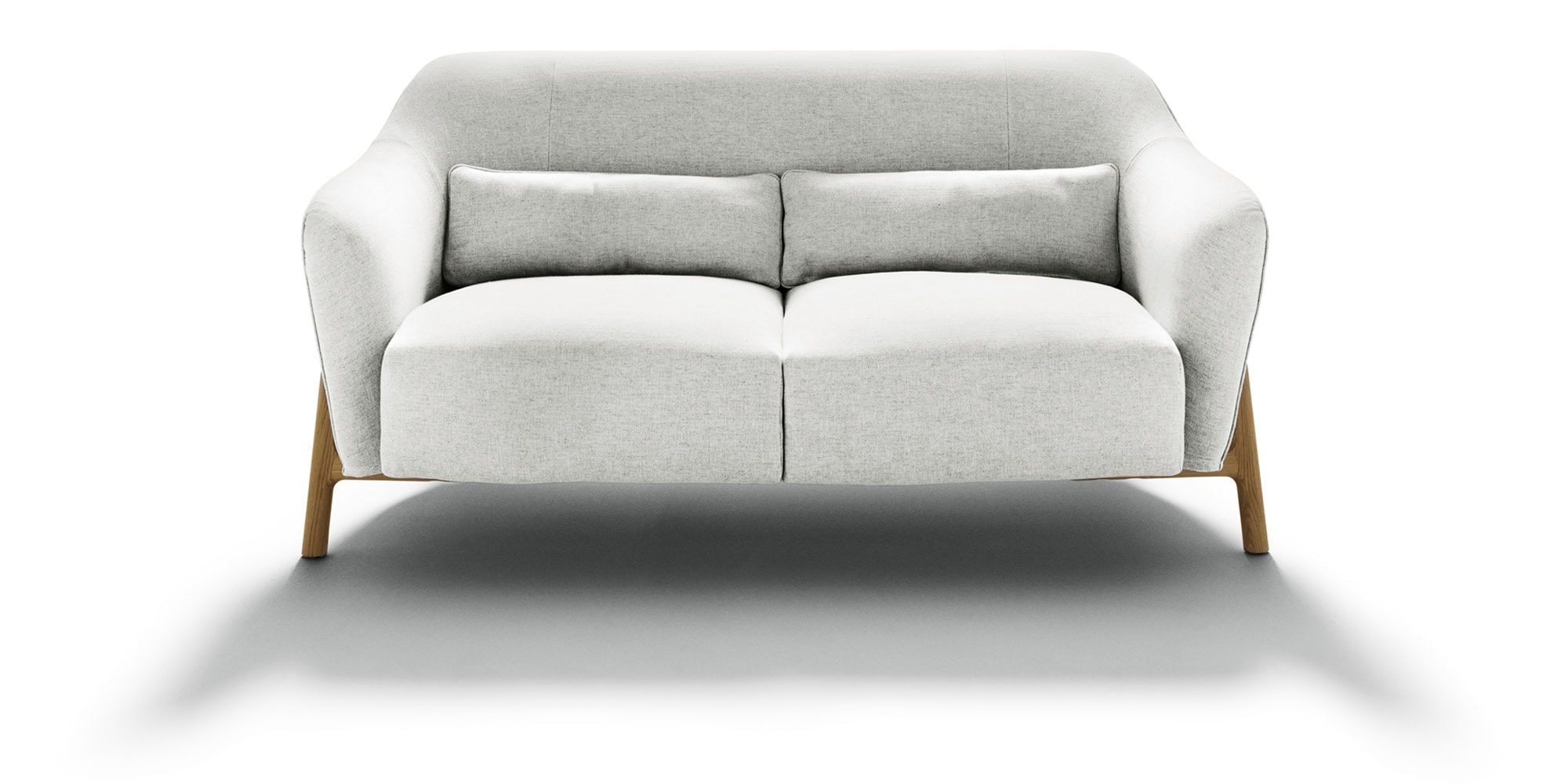 De Padova
Pilotis
French designer Philippe Nigro conceived the Pilotis project, in which the structure of the sofa is clearly the protagonist. The inclined solid wood legs support and give stability to the seat and back, while the shape of the padding is soft, rounded and compact. Pilotis is a welcoming space, perfect for creating a cozy corner for relaxing and reading.
Armchair, pouf and two- or more-seat sofa complete with lower back pillows
Materials:

FRAME: steel and wood.

LEGS: solid Canaletto walnut, finished with transparent water-based or solvent-based coating. Adjustable thermoplastic feet.

PADDING: variable-density polyurethane foam and polyester wadding covered with light polyester velvet.
For the FR (Fire Resistant) versions on request, the filling materials comply with the current regulations.

SEAT CUSHION: goose down with support in variable-density polyurethane foam, covered with cotton cloth.

LUMBAR SUPPORT CUSHION: polyester wadding covered with cotton cloth.

EXTERNAL COVER: technically removable cover in fabric or non-removable in leather or velve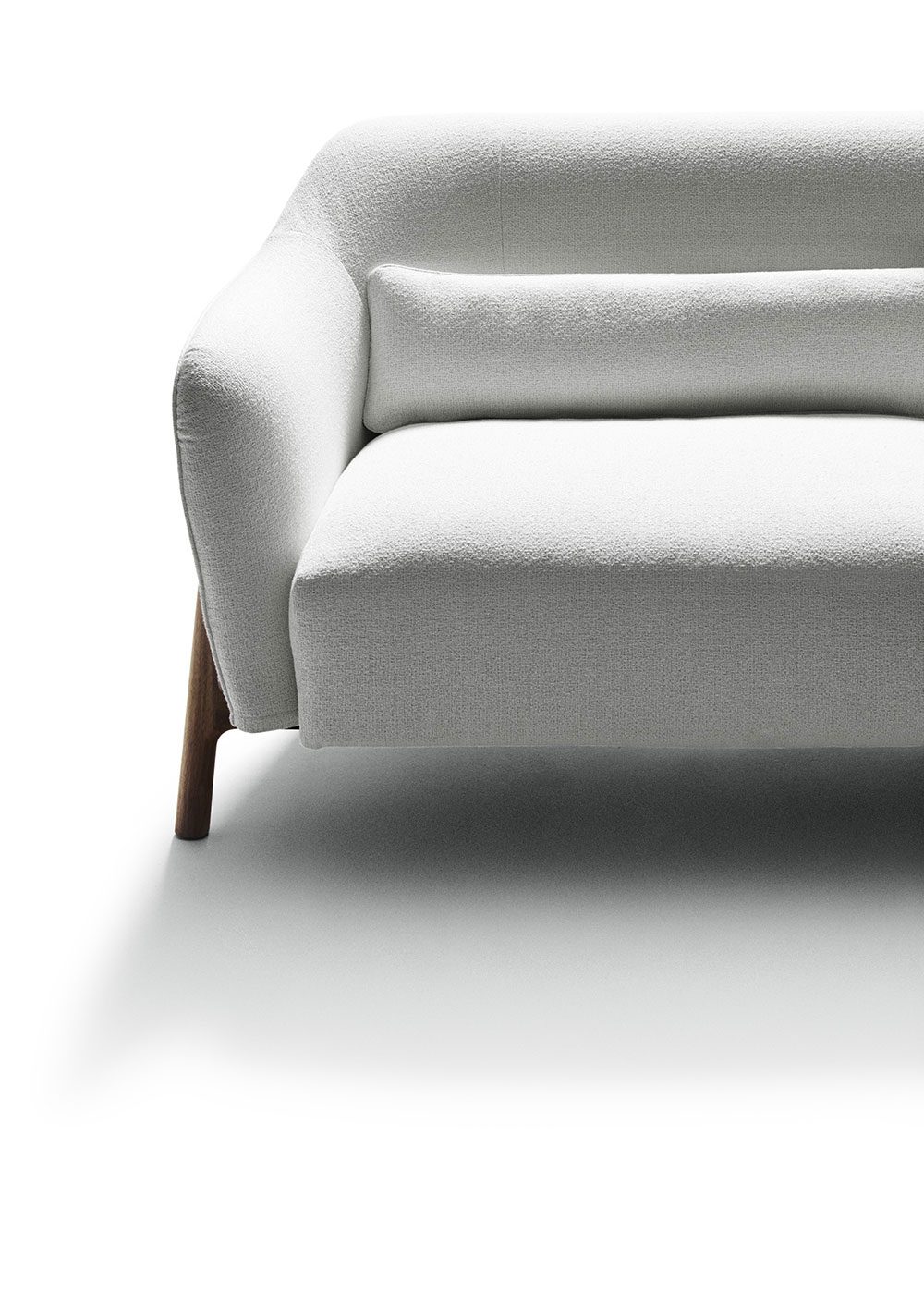 Meet the designer
Philippe Nigro
Studied Applied Arts (bac F12, BTS Design industriel à La Martinière – Lyon, DSAA Design produit & mobilier – école Boulle), during which time he designed the 'Ailleurs' garden in Chaumont-sur-Loire and the Flac light (winner of a Habitat competition) in conjunction with C. Gardet.
Since 1999 he has worked as a freelance designer, and also with studio De Lucchi in Milan, where he has participated in numerous projects developing products, furniture, lighting, interior architecture, events and scenography for Olivetti, Poltrona Frau, Artemide, Alias, Caimi, Interni, Feg, Listone Giordano…
At the same time he has also worked on projects for Nube Italia, Felicerossi, NavaDesign.
In 2008, he was awarded 2nd prize in the 'Autogrill' restaurant competition, with M. Biffi.
Since 2005, long-term furniture projects have been supported by the VIA, thanks to which he was able to design the Spiral shelf, Storage-Unit chest and Intersection divans and, in January 2009, the Twin-Chairs chairs and the Tréteau universal table base. Certain of his projects have been put into production, such as Cross-Unit (Sintesi) or Intersection, from which sprang the Confluences collection of upholstery, produced by Ligne Roset.