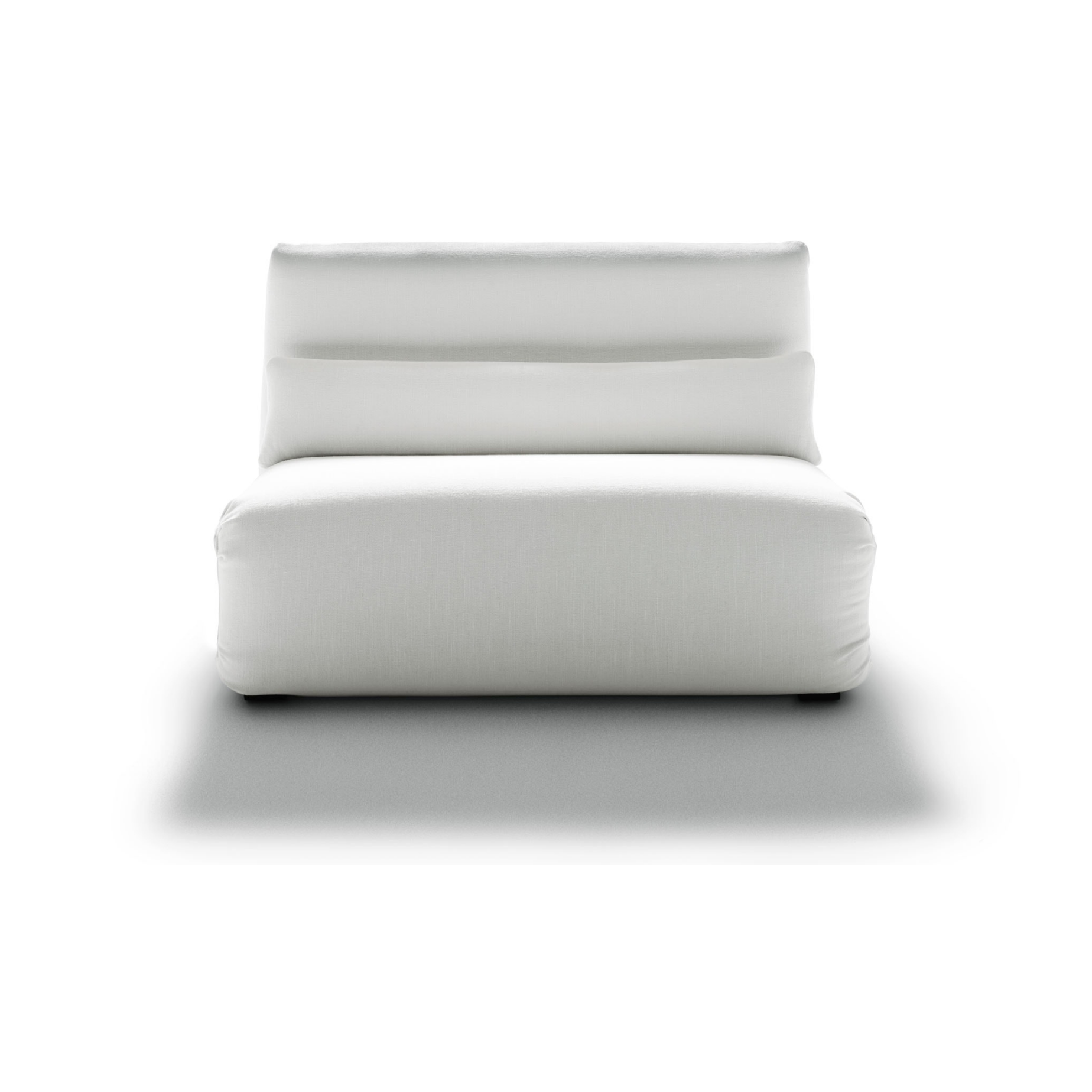 De Padova
Tattomi
Armchair, chaise longue, and bed. All in one. The Japanese-inspired project is by designers Ingo Maurer and Jan Armgardt: the position of the different elements of the frame can be modified and inclined for reading or napping, for an unexpected overnight guest or just for watching a film, alone or in company. In every case, it's extremely comfortable.
Multifunctional unit, converted by changing the angles of the frame parts: chair, chaise longue, bed
Meet the designer
Ingo Maurer
Ingo Maurer (Reichenau Island / Germany, 1932) Designer, training as typo-grapher in Germany and in Switzerland. Studies in graphic design from Switzerland and Munich. In the 60s he moved to the USA, where he worked as freelance designer for different clients, like IBM.
In 1963 he returned to Europe and founded in 1966 company 'Design M' in Munchen in 1966 where he introduced to the market his lighting designs, the very first one is the iconic 'Bulb', a light inspired by Pop Art that was included in the design collection of the Museum of Modern Art in 1969. Since then Ingo Maurer made a name for himself thanks to his unique and unconventional design style applied to both public and private lighting projects. During the 90s he is among the first ones to study and make use of LED lighting effects including the use of technical component suche as printed circuits. 'Ingo Maurer: Lumière Hasard Réflexion' organised at the Fondation Cartier pour l'Art Contemporain in Jouy-en-Josas near Paris is the very first solo exhibition about his works, after that many more have followed. His career was awared in 2010 with the Design Award of the Federal Republic of Germany and in 2011 the Compasso d'Oro ADI alla Carriera.