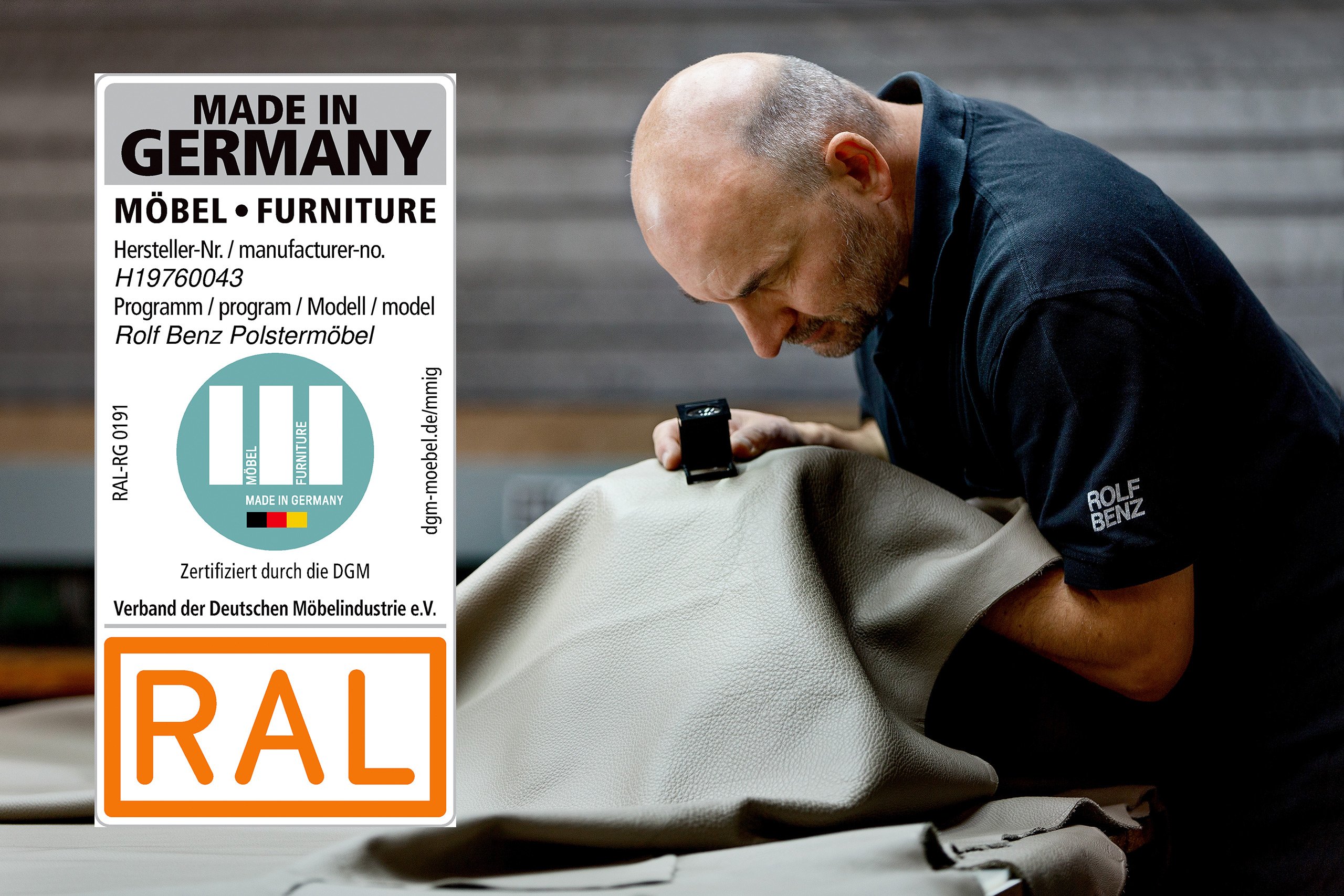 Here, high-tech and highly skilled hands are used to create traditional values that once were almost lost but are now experiencing a renaissance. The qualities of being well-made, high-quality and enduring are gaining in importance and can be seen in every masterpiece from Rolf Benz. Rolf Benz has always combined the spirit of the times and character in places of longing. Today, the legendary makers of upholstered furniture produce entire living environments for the creative lifestyles of even the most demanding customers. In addition to seating furniture, Rolf Benz also includes coffee and dining tables, beds, cabinets and outdoor furniture in its range. Without exception, these are all high-quality masterpieces that can be found wherever timeless elegance and outstanding quality are appreciated – in over 50 countries worldwide. 420 employees in the Black Forest create that special feeling called "wunderbar" in German. It's wunderbar when the senses are indulged and intensified, when relaxation results in new inspiration and when what's really essential becomes fully apparent.
MADE IN GERMANY
The combination of Swabian work ethics, unique expertise and exceptionally high-quality standards runs throughout the entire production chain at Rolf Benz. The furniture is produced in two factories in Mötzingen and Pfalzgrafenweiler near to the company headquarters in Nagold.
They contain the fabric and leather warehouse, the cutting and sewing rooms, frame production, pre-upholstery and upholstery production and are also where the final inspections and packaging are carried out. Only a very small number of providers can demonstrate such continuous, fully-integrated in-house production in Germany.
The "Made in Germany" sofas are among the highest quality in the world. Once customers have individually configured their sofa, the individual items are produced in the Black Forest with great dedication – tailor-made with a selection of over 100 leathers and more than 200 fabrics.
Precise work and strict controls are the necessary ingredients for a perfection that is certified by independent experts. All upholstered furniture from the ROLF BENZ and freistil ROLF BENZ brands were awarded "Blue Angel" certification back in 2014. All upholstered furniture is low in emissions and the upholstery and cover materials used are produced using environmentally friendly techniques. This was followed in 2020 by the new mark guaranteeing the origin of the products: "Furniture Made in Germany", independently certified proof of quality furniture from Germany.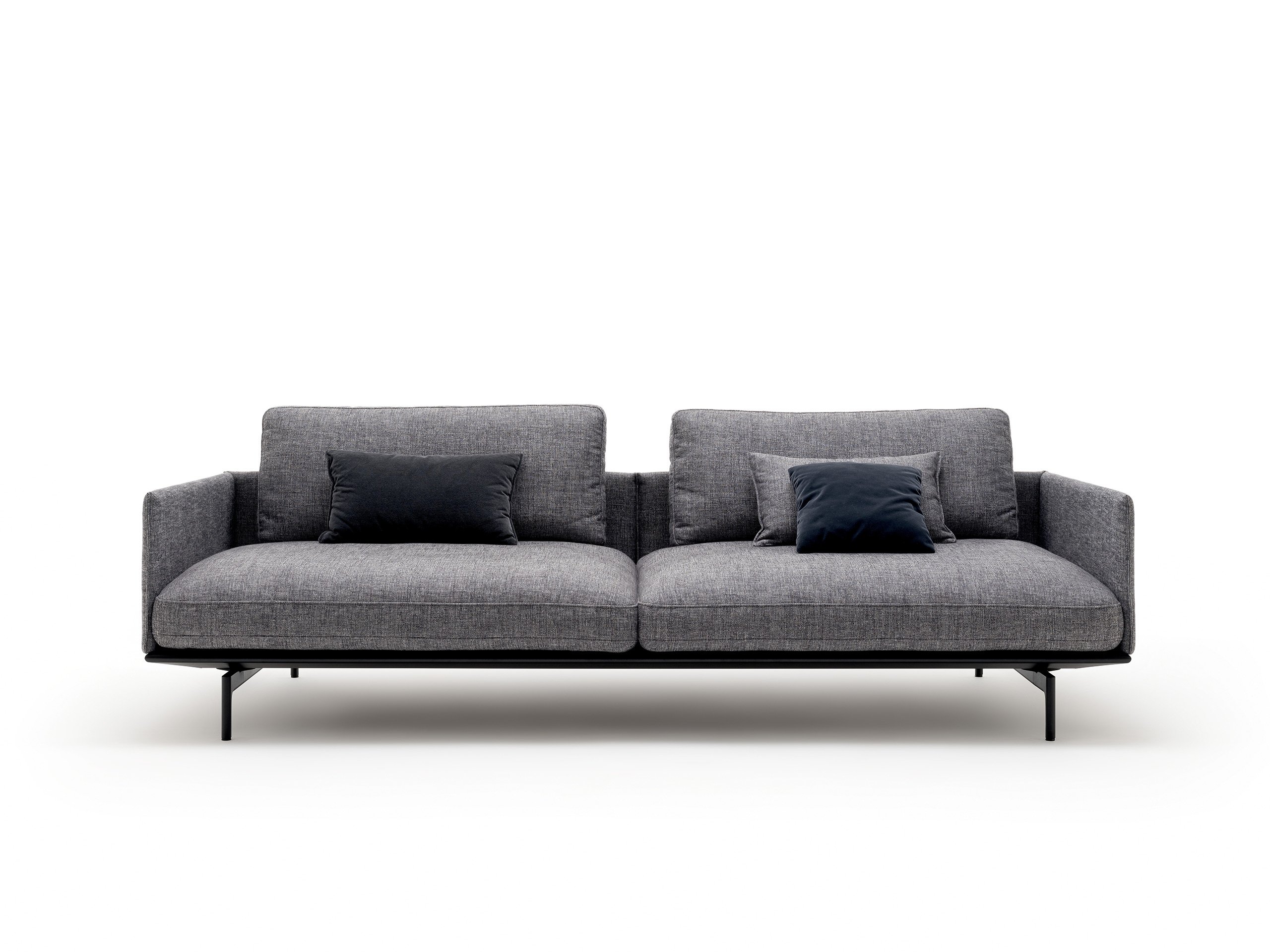 ROLF BENZ, ROLF BENZ CONTRACT AND FREISTIL ROLF BENZ
Rolf Benz creates living environments for many places and lifestyles. The brand name ROLF BENZ includes collections for personal comfort: Rolf Benz Living, Rolf Benz Dining, Rolf Benz Sleeping and Rolf Benz Outdoor. With its simple and sophisticated design, this furniture fulfils our need for a place where we can relax and regain strength from silence.
This is the attitude with which Rolf Benz is also operating the Rolf Benz CONTRACT division, in which commercial properties all over the world are being created together with ambitious planners, architects and hosts. The "Project wunderbar" emerged in this way with a team of international designers and a modern supplier network. Completely new, tailor-made interiors are also being created. Werner Aisslinger designed a sofa together with Rolf Benz for the "25hours hotel langstrasse" in Zurich. The striking Rolf Benz 580 armchairs and the Rolf Benz EGO sofa system can be found in rooms in the Grand Hyatt Hotel in Berlin. Various business areas of the Allianz Arena in Munich, Lufthansa's Business Senator Lounge in London Heathrow Airport and the School of Law at the University of Baltimore were all supplied with furniture from ROLF BENZ.
Unique in its creativity is the freistil ROLF BENZ brand, which has been celebrating the urban lifestyles of unconventional free spirits since 2011. Rolf Benz AG & Co. KG has shown healthy growth rates in all three areas.
AWARD-WINING DESIGN
Design by Rolf Benz is not just influenced by the times, it actually shapes the times and even outlasts them. Rolf Benz works together with contemporary major players to define comfort again and again in new and unusual ways.
Well-known creative people from all over the world work together with Rolf Benz to create distinctive furniture that is as beautiful as it is functional. Designers with whom Rolf Benz has recently worked include Beck Design, Tina Bunyaprasit & Werner Aisslinger, Formstelle, Sebastian Herkner, Hoffmann & Kahleyss, kaschkasch, labsdesign, Toan Nguyen, Luca Nichetto and This Weber.
Rolf Benz has been awarded design prizes since the company was founded. The most recent prize-winning designs include the spacious, modular comfort system range Rolf Benz NUVOLA, which was the German Design Award 2018 Winner. The Rolf Benz 562 club chair won the "Iconic Awards: Innovative Interior 2018" in the "Best of Best" class.
The harmonious Rolf Benz 629 seat bench was awarded the "Iconic Awards: Innovative Interior 2019 Winner". Rolf Benz was German Design Award 2020 Winner twice: once for the freely moveable Rolf Benz ADDIT range and once for the Rolf Benz VOLO modular sofa system.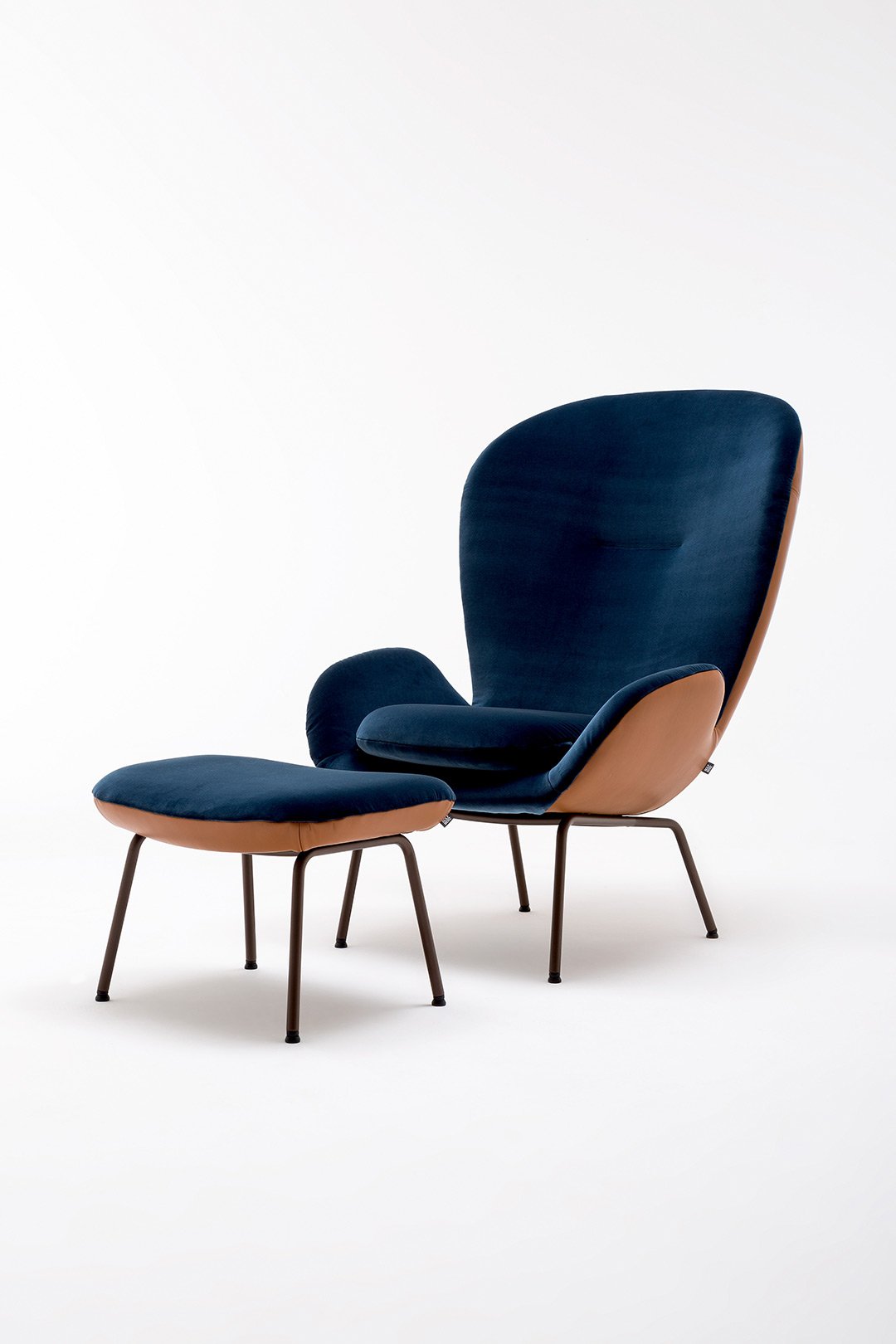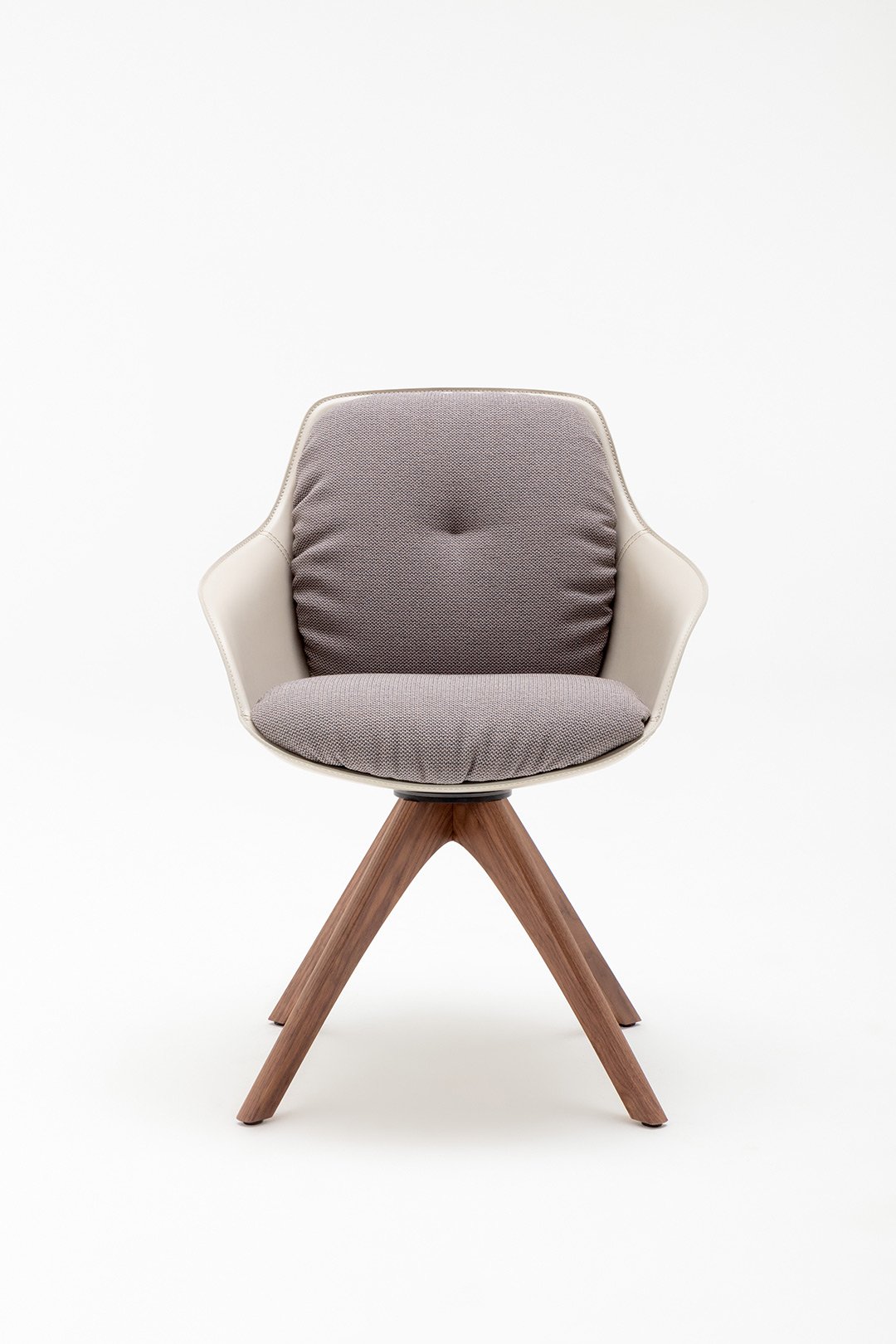 THE INTERIORS
ROLF BENZ has created diverse sofa ranges for elegant living spaces all over the world. We should mention here the first sofa system that appeared on television, the ADDIFORM, which dates from the year when the company was founded, 1964. The Rolf Benz 50 model, which was designed for the company's fiftieth anniversary celebrations, was and is extremely successful all over the world. Other very popular sofa ranges are the Rolf Benz EGO, CARA and NUVOLA, which can all adapt to a great many ergonomic requirements. Flexible functional ranges helped Rolf Benz to rise to the position of international market leader. Rolf Benz MERA is especially sought-after here.
In 2020, Rolf Benz designed additional masterpieces with internationally recognised designers. Italian sofa design and German quality are combined in a relaxed manner in the LIV sofa system by Luca Nichetto. For Rolf Benz Dining, with Rolf Benz 600, Hofmann & Kahleyss have redefined the shell chair with plenty of attention to ergonomics. The iconic armchair Rolf Benz 594 by Sebastian Herkner is like a big, soft hug.
Rolf Benz set two major milestones in 2020. Rolf Benz STRETTO enhances the collections as a flexible, freely configurable cabinet range. The sun is rising with Rolf Benz YOKO by Toan Nguyen: Rolf Benz launched its first Outdoor collection.
INTERNATIONAL EXPANSION
Rolf Benz works with 200 retail partners in Germany and together with over 250 dealers internationally. The company's export share increased to over 50% for the first time in 2020. The success story is forging ahead with additional Rolf Benz stores, Rolf Benz studios and flagship stores.
The ten Rolf Benz stores in the heart of Europe will increase to 15 by the end of 2021. In the focus market of China, the brand's presence will be further expanded this year with additional monobrand stores (currently 7). Flagship stores can already be found in Berlin, Hamburg, Cologne, New Delhi, New York, Shanghai, Tokyo, Warsaw and Vienna. A flagship store will be opened in Taipei in 2021 and additional flagship stores are planned.
THE COMPANY'S HISTORY
The Rolf Benz company was founded in Nagold in 1964 by the upholsterer Rolf Benz. With its innovative sofa ranges for the TV era, the company grew quickly from 35 to several hundred employees, so that a second plant was built in nearby Mötzingen in 1974. In 1980, the Welle furniture dynasty from Westphalia acquired the company, which remained independent and went public under the company's founder Rolf Benz in 1994. In 1998 the Hüls Group held the majority of Welle shares, and the company's founder retired in 1999. In 2000, the company withdrew from the stock exchange and converted to a limited partnership. Chinese company Kuka Investment and Management Co. Ltd., a subsidiary of Jason Furniture from Hangzhou in China, acquired the company in March 2018. Gu Jiangsheng, Chairman of the Kuka Group: "We would like offer our reassurance that we fully respect Rolf Benz's brand DNA. For us, "Made in Germany" is a valuable asset that we will maintain 100% in the future as well." Jürgen Mauß, Chairman of Rolf Benz AG, has been running the company since 1 March, 2014.
MORE INFORMATION
Press Office Rolf Benz Germany / international
Rolf Benz AG & Co KG
Haiterbacher Straße 104
D-72202 Nagold
Mr Jens Kittel
Tel: +49 (0) 7452 – 601 379
Fax: +49 (0) 7452 – 601 378
E-Mail: presse@rolf-benz.com
Press Office Rolf Benz China
Ms. Linda Xie
E-Mail: linda.xie@rolf-benz.com