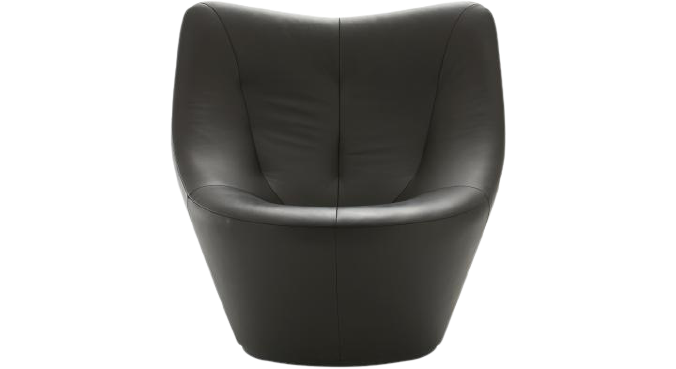 Ligne Roset
Anda
Anda envelops and supports the body perfectly. Anda outstrips the archetype of the historical 'fauteuil crapaud' (squat armchair) by offering a totally new shape – offered, for optimum comfort, in both low and high-backed version, complemented by a footstool.
CONSTRUCTION
Seat in 3 layers of criss-cross panels; back shell
in thermoformed ABS clad in polyether foam 28
kg/m3 - 4.0 kPa. Base in black thermoformed
ABS.

COMFORT
Suspension via elastic webbing. Integral seat
cushion in high resilience polyurethane Bultex
foam 38 kg/m3 - 3.6 kPa. Back cushion with
integral lumbar in Bultex foam 26 kg/m3 - 1.4
kPa. Armchairs are offered in both fixed and
pivoting versions (steel base thickness 8mm,
finished in Epoxy black lacquer).

MAKING-UP
Covers quilted with 100 g/m² polyester with
simple stitching. Fully removable covers.

FABRICS
A monocolour model which may be made up in
fabric or leather. Coloured wools are particularly
recommended.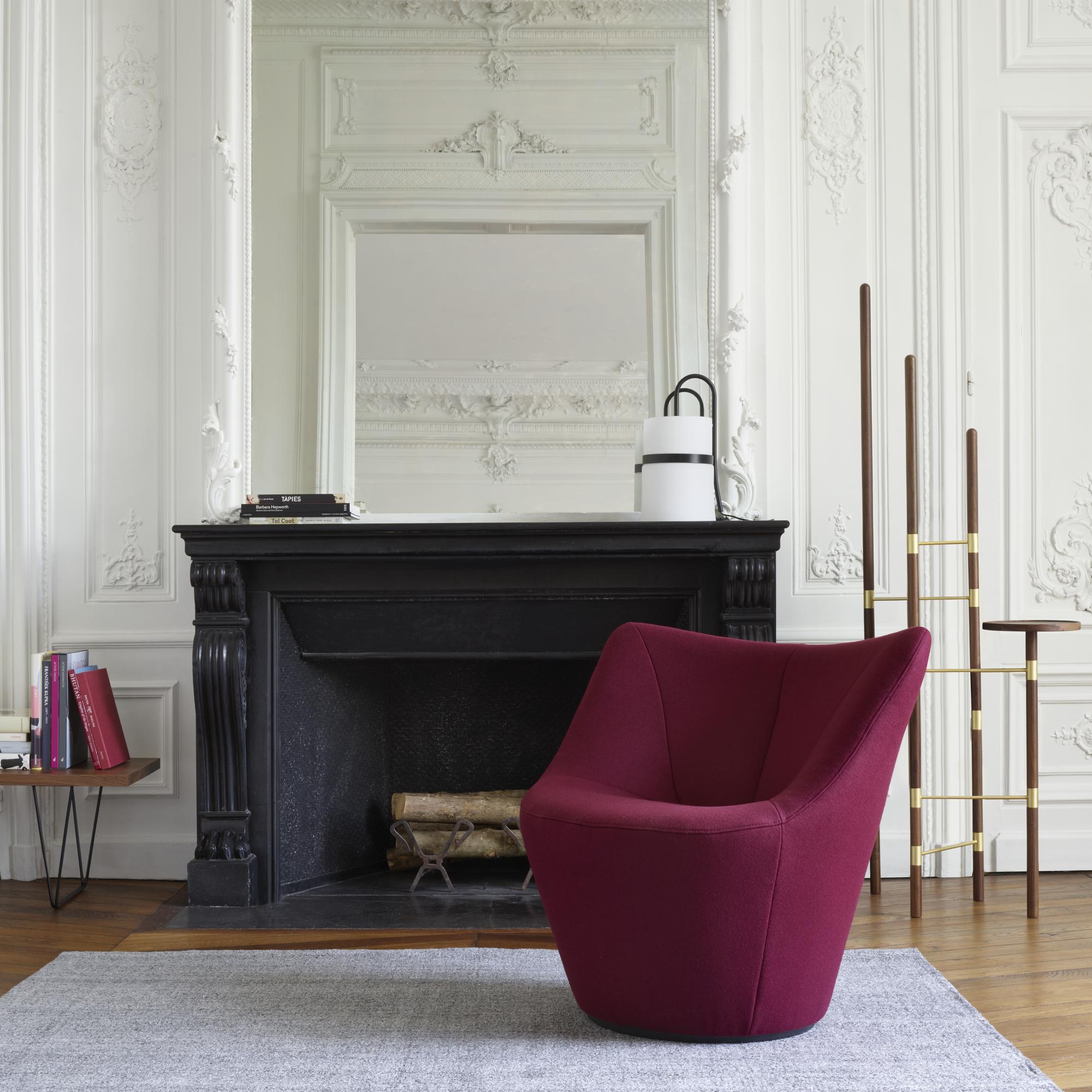 Meet the designer
Pierre Paulin
Born in Paris in 1927, made his début in the 50's, known for his designs and installations (TV, Thonet, Bertrand Faure, Disderot, Artifort), he brought modernity to the Elysée Palace for President Pompidou in 1971. He designed all the furniture for the official office of François Mitterrand, and renovated the dining room for Jacques Chirac. At the same time, he founded ADSA with two associates, working on industrial projects (Calor, Allibert, Stamp) and brand image (Air France) as well as fitting-out railway stations (Gare de Lyon, Gare de Versailles Rive Gauche).
His pieces figure amongst the collections of numerous museums across the world, and various exhibitions have been dedicated to him in 2007/8. MOMA, New York has enlarged its collection of Paulin pieces.