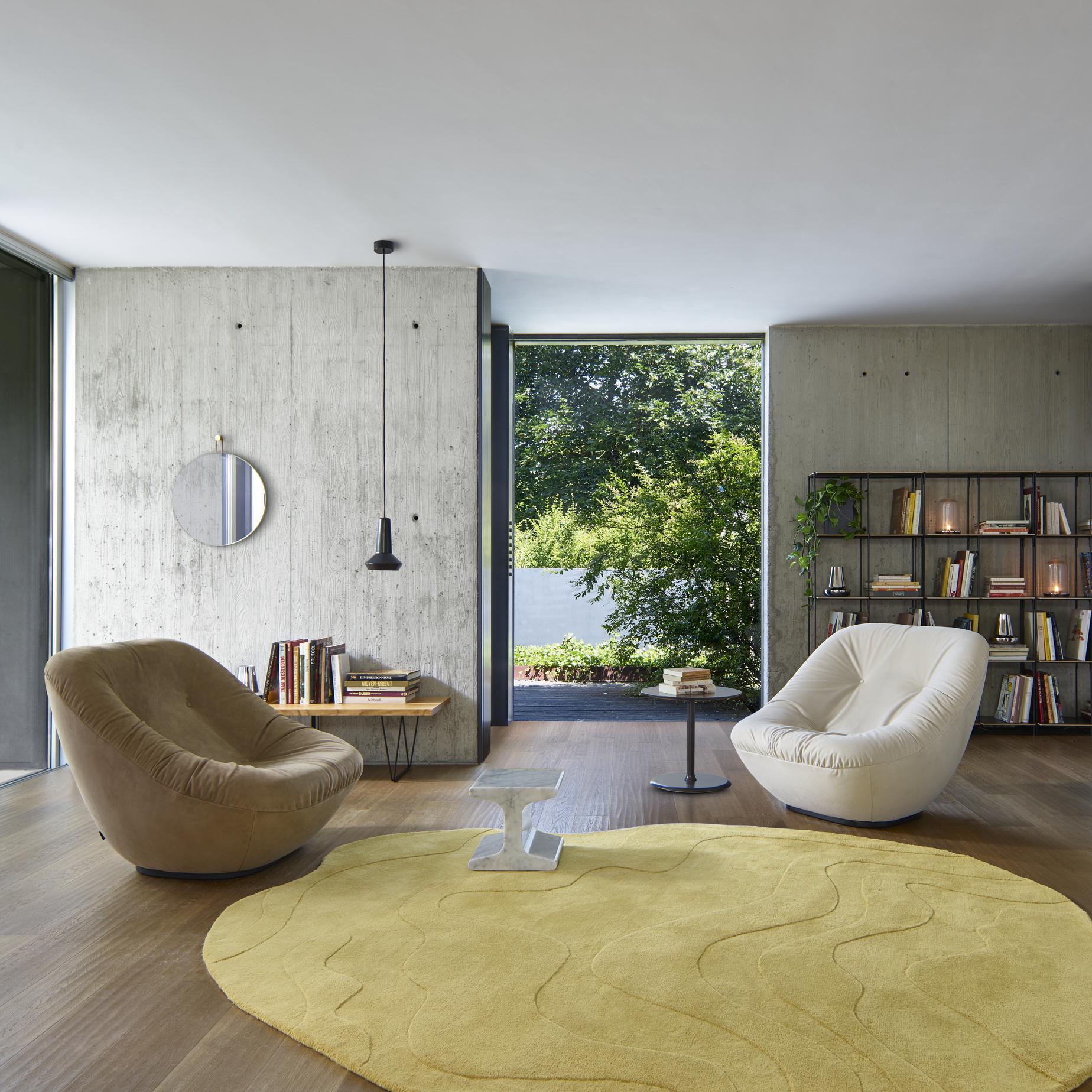 Ligne Roset
Gavrinis 3
A new version of the Gavrinis rug in the shape of an irregular pebble, following the contours of Pierre Paulin's sketches like topographical curves. The lines of the motif are achieved with subtle sculpting of the woollen tufts which are in two different heights, but the same colour. Rug in 100 % wool, hand tufted and sculpted using tufts of 2 different heights (10-11 mm and 14-15 mm) to sketch out the motifs using a single colour.
Meet the designer
Pierre Paulin
Born in Paris in 1927, made his début in the 50's, known for his designs and installations (TV, Thonet, Bertrand Faure, Disderot, Artifort), he brought modernity to the Elysée Palace for President Pompidou in 1971. He designed all the furniture for the official office of François Mitterrand, and renovated the dining room for Jacques Chirac. At the same time, he founded ADSA with two associates, working on industrial projects (Calor, Allibert, Stamp) and brand image (Air France) as well as fitting-out railway stations (Gare de Lyon, Gare de Versailles Rive Gauche).
His pieces figure amongst the collections of numerous museums across the world, and various exhibitions have been dedicated to him in 2007/8. MOMA, New York has enlarged its collection of Paulin pieces.