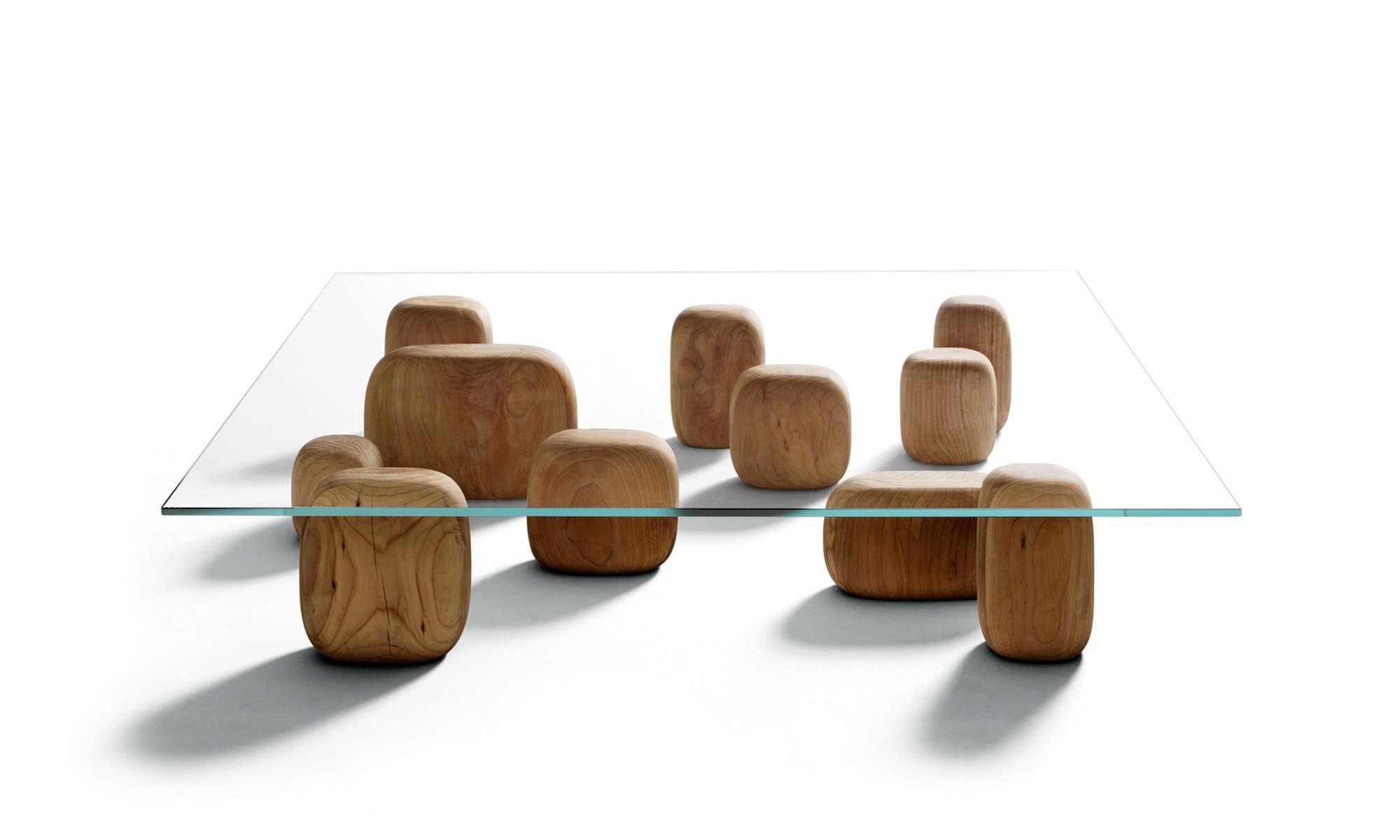 De Padova
Ishi
The Japanese name Ishi indicates the path to achieve a goal. The eleven shaped elements made of fine Lebanon cedar wood with an intense color — of which only six support the glass top — express beauty, energy and a sense of purpose. The piece by Japanese designer Nendo is the perfect balance of aesthetics and function.
Meet the designer
Nendo
Nendo is a design firm founded in 2002 in Tokyo by designer Oki Sato. Born in Canada in 1977 received the Master of Architecture from Waseda University, Tokyo in 2002.
Activity in the design world has not been limited to any one area but is rather multifarious, spanning from graphic and product design to designing furniture, installations, windows, and interiors, and even reaches into the realm of architecture.
Nendo opened their Milan office in 2005, and have achieved international recognition for their award winning designs for European manufacturers including Cappellini, De Padova, Moroso and Oluce.
Chosen by Newsweek magazine as one of "The 100 Most Respected Japanese" and won many "Designer of the Year" of major awards include from Wallpaper* magazine and ELLE DÉCOR magazine.