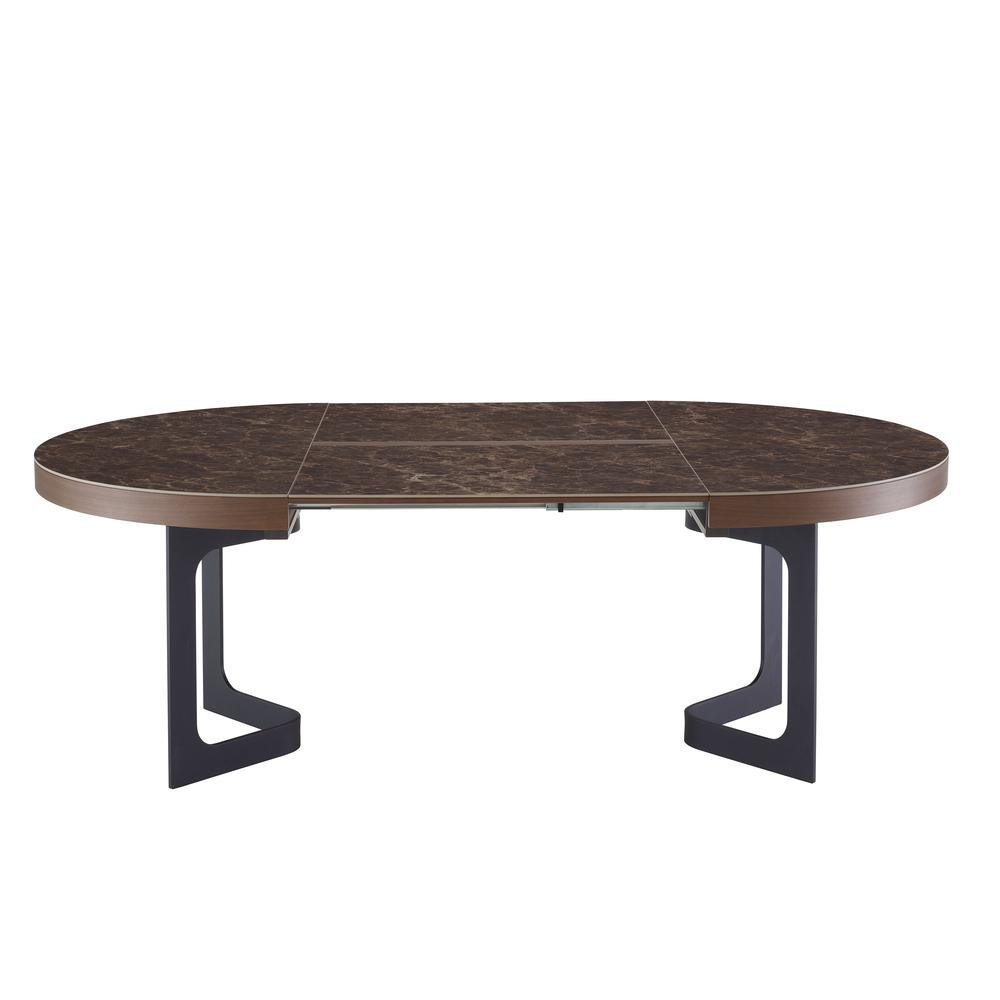 Ligne Roset
Java
The Java is an inspired elegant circular table with extending abilities which adds sophistication and ephemeral beauty to an interior dining space.
The JAVA table has a base in 12 mm thick flat steel, cut by laser directly from a large sheet, then hollowed out in the centre and folded. This solder-free technology brings purity of line and a high-end smooth appearance. The half-legs mirror each other in closed position, giving the appearance of a central 4-branch base; then when the extension is unfurled they are separated as the two halves of the top move apart. The two bases, moved thus apart, change the table's appearance, conferring on it great stability in both visual and mechanical terms. This table can accommodate 6 persons when in closed position; and with the integral extension (W 87 cm) deployed, it can accommodate 8-10. Unlike the 2 half tops, this extension has no lip. The base is finished in black or white lacquer, with a slightly grained effect to add a small amount of texture and for added resistance to staining and eventual scrapes. Three adjustable jacks beneath each leg make it possible to adjust to all types of floor, which is very important for stability.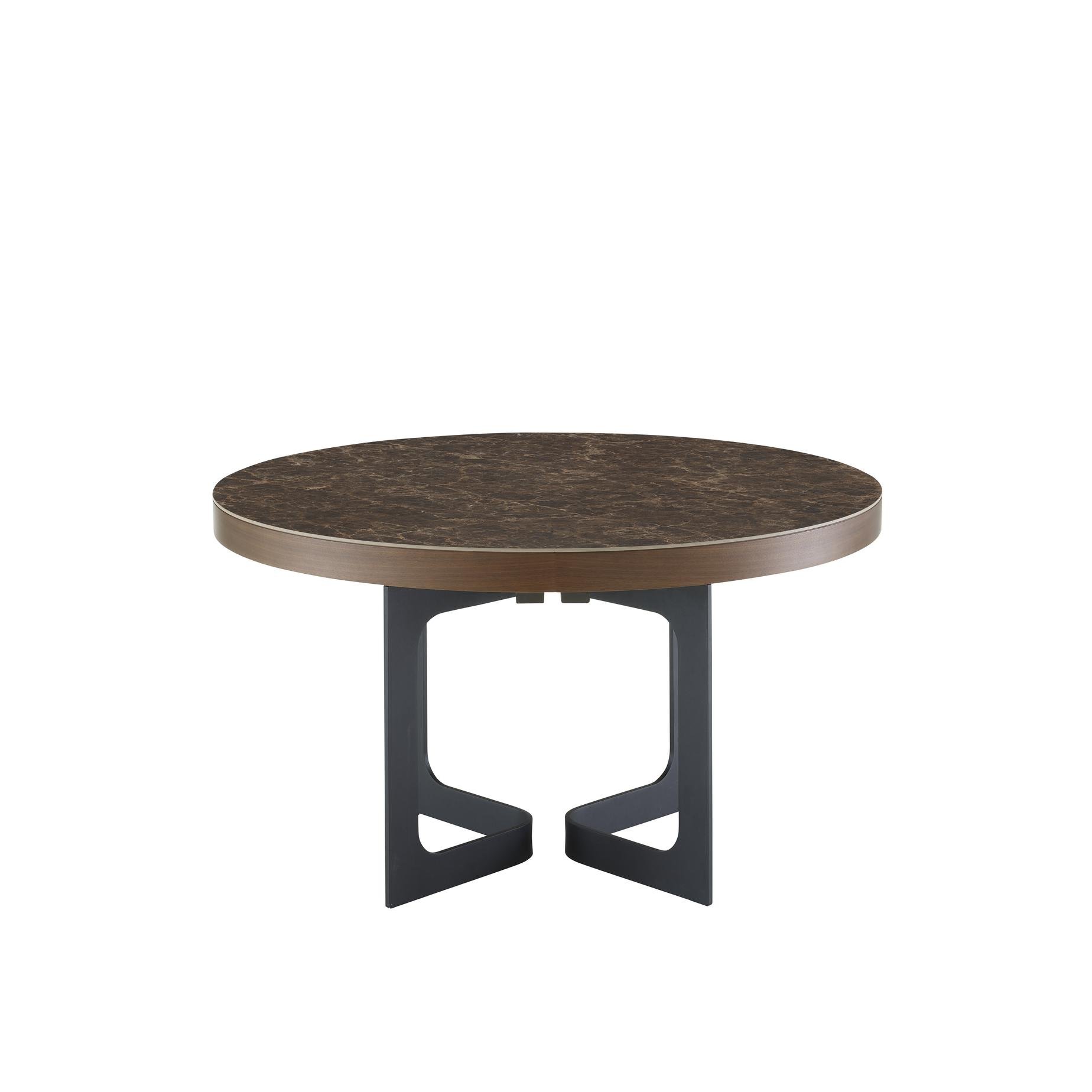 Meet the designer
Thibault Desombre
Cabinet maker and Compagnon du Tour de France, Thibault Désombre is passionate about furniture and design and enrolled at the Ecole Nationale des Arts Décoratifs, Paris in 1981. His first creations after graduating were for P. Parent (1983), then he went on to design the Shaker's collection for Grange (1986), which turned out to be his first great commercial success.
Building on this dramatic debut, he went on to produce more and more contemporary designs in fields as diverse as office furniture (Macé, Addform), contracts (Soca Line), and homes (Ligne Roset, Cinna, Atlantis) and has won numerous prizes for his work. Now a lecturer, he has been consultant designer for La Redoute for 2 years, and has a generally tranquil style, which takes little heed of current trends. His creations are typified by their pure, clean lines, which he endeavours to charge with emotion and affection. His collections for Ligne Roset and Cinna such as the Pi and Finn chairs, the Mama lamp and the Bora decanter exquisitely embody this philosophy.