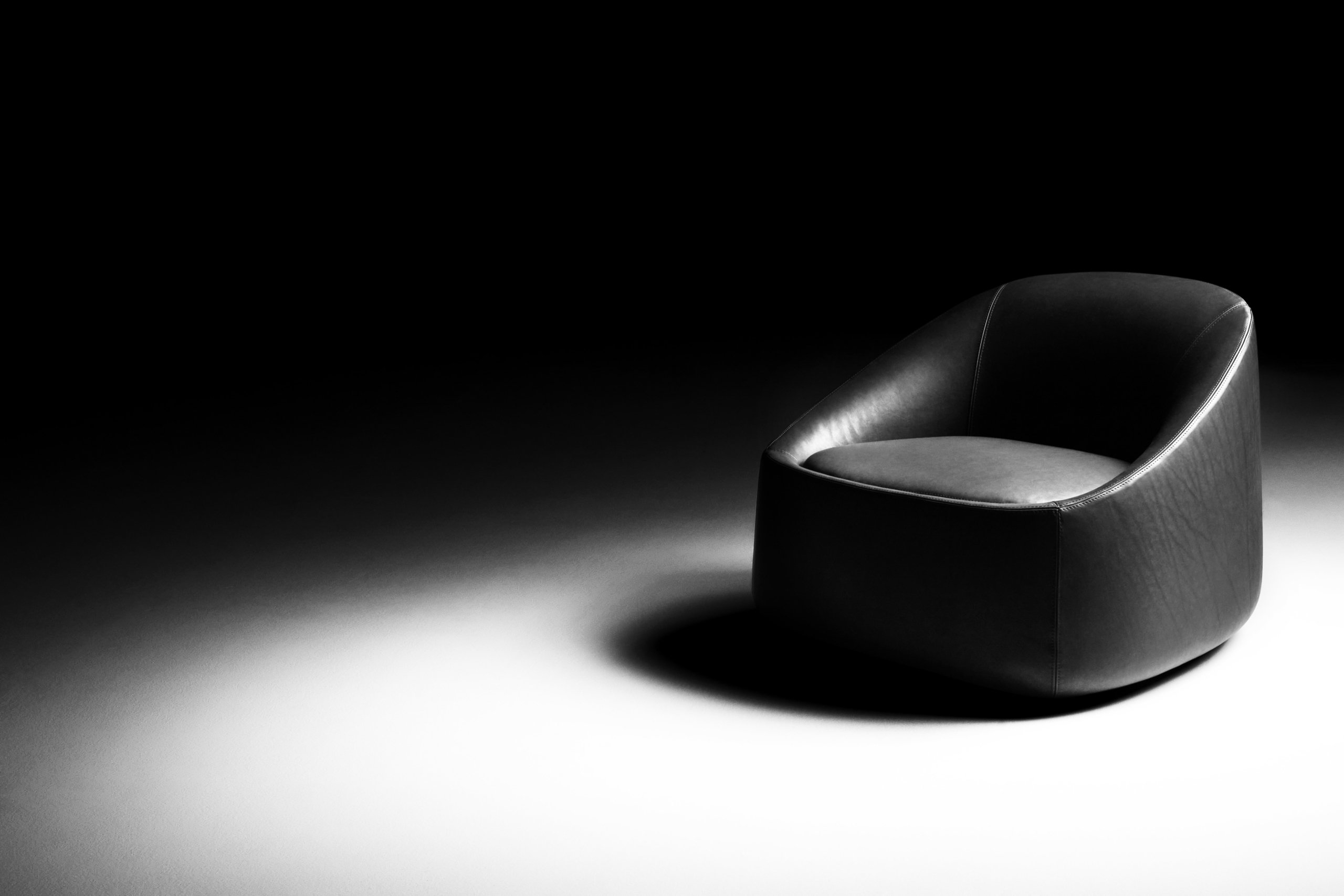 De Padova
Ripamonti
Unconventional and cozy, the new chair by designer Keiji Takeuchi features rounded lines accented by double stitching that runs along the back. It comes in a swivel or fixed version upholstered in fabric or leather. It looks good used alone and even better as a pair defining the corner of the living room for sitting and chatting, drinking a cup of coffee or reading a magazine.
Upholstered fabric and leather lounge armchair, made with polyurethane foam.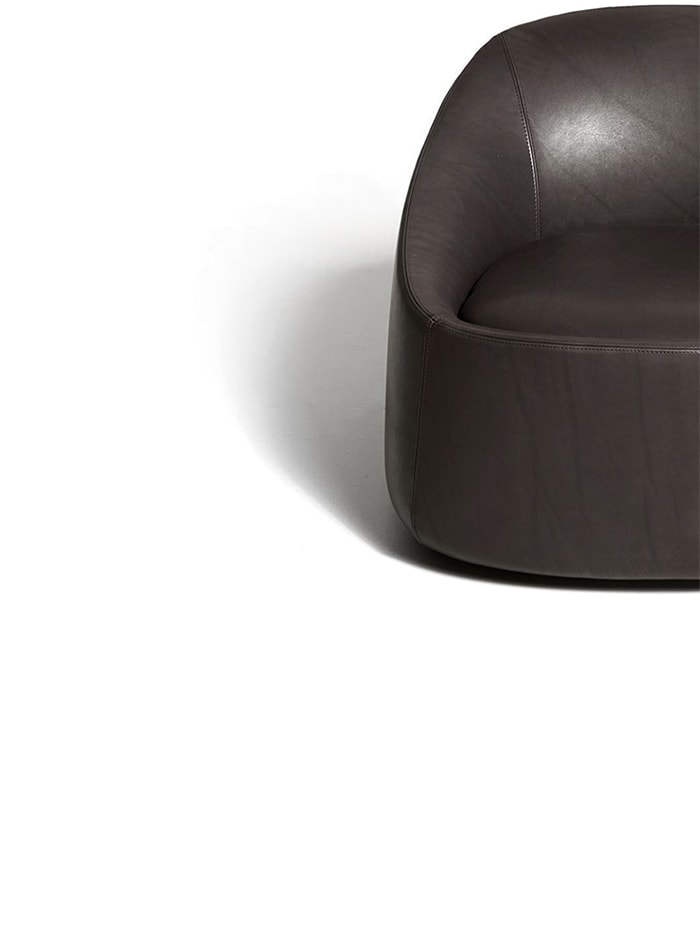 Meet the designer
Keiji Takeuchi
Born in Fukuoka, Japan in 1977, Milan-based Keiji Takeuchi graduated with a bachelor in product design in New Zealand where he moved when he was only 15 years old and he also did his scholar study at ENSCI / Les Ateliers in Paris.
Since 2005 he has been a member and a designer at Naoto Fukasawa Design ltd. After working at Fukasawa's office in Tokyo for 7 years, he moved to Milan and set up Fukasawa's European satellite office.
In 2014, Takeuchi started freelancing in addition to working for Fukasawa. During the same year, Takeuchi was selected by Giulio Cappellini as one of a few upcoming designers, and in 2015 Cappellini invited him to work on an installation project for an Italian natural stone company: Antolini at KBIS Las Vegas. Later in the year, Takeuchi established KEIJI TAKEUCHI SRLS.
Today Takeuchi is collaborating with various international brands such as Amorim, Boffi, De Padova, Living Divani, Geiger / Hermanmiller, Ichendorf and others.
Recent awards:
2016 EDIDA Young Japanese Talent by Elle Deco Japan.
2018 EDIDA Boffi Floe washbasin receievd the Best in bathroom by Elle Deco Japan.
Educational activities:
2017 Jury member for Singapore Design Award
2018 Jury member for the master product design program a ECAL in Switzerland.
2018 Jury member for Identity Design Award in Dubai.
2019 Jury member for Singapore Design Award