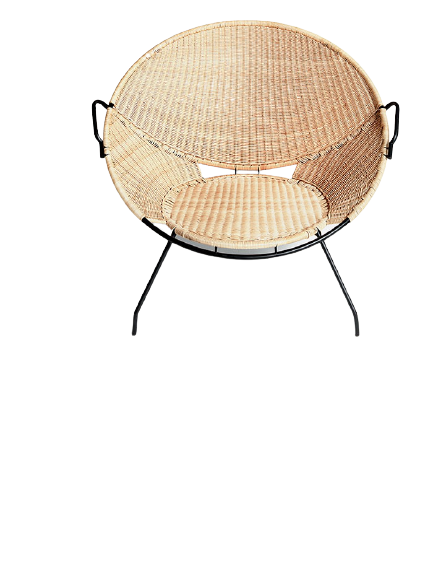 De Padova
T.54
Eccentric in shape, contemporary in design. T.54 is the armchair by Archivio Storico Bonacina: woven natural wicker is used to create a comfortable, perfectly made circular seat. The matte black painted steel frame accents and outlines its shape. The result? A timeless piece for use in the living room, without limitations.
Meet the designer
Archivio Storico Bonacina
The identity of Bonacina1889 originates from a material, rattan, from a family, Bonacina, and from a region, Brianza.
For more than a century the company went along styles and trends to the time maintaining its quality and design characteristics untouched and keeping in mind that trends are mere representation and not the foundations to base the company on.
Today Vittorio Bonacina and Pierantonio Bonacina come together in Bonacina1889. The company remains faithful to the natural raw materials that mostly defined its culture while consolidating the know-how regarding the outdoor world, inherited from the recent acquisition. Now as then, each piece is hand-crafted by specialized artisans who carefully and finely curve rattan canes, weave and bind rattan core and synthetic materials – such as Bopifil, Polypeel, Polycore, Krilon® and Rolon – giving birth to architects and designers projects, carrying out an international divulgative process. The fourth generation, relying on its heritage, looks at the future evolving and innovating constantly with dynamic and passionate spirit