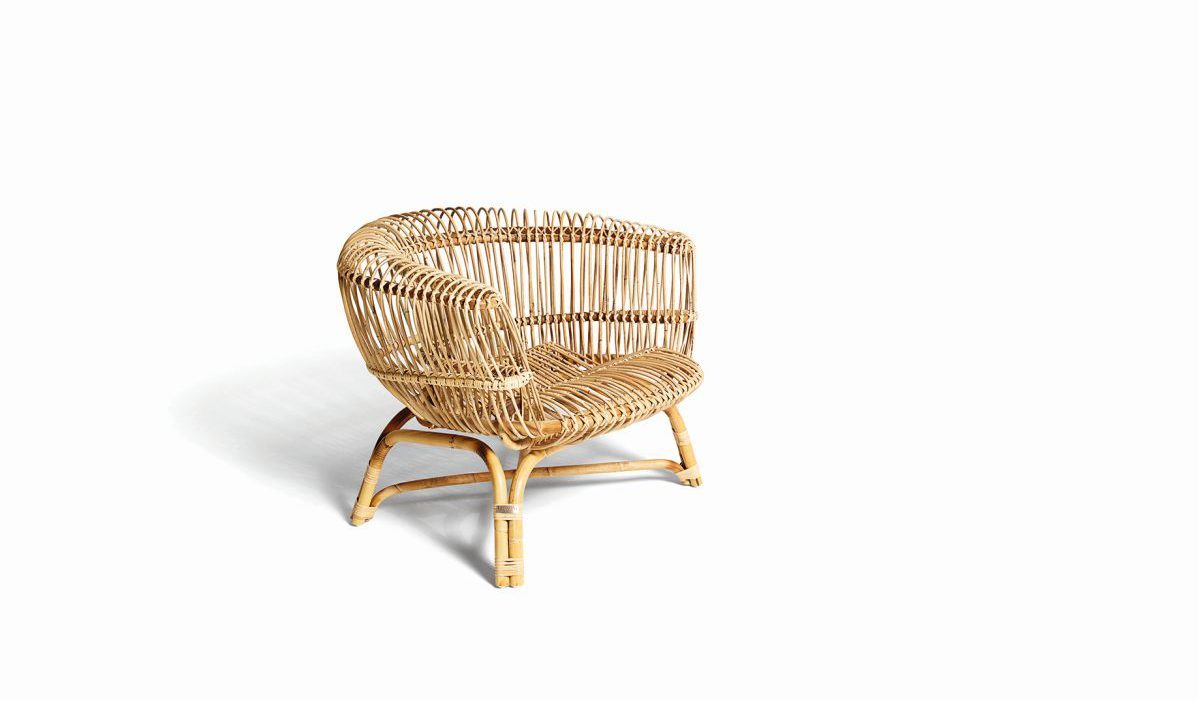 De Padova
Silvia
A re-edition of a beloved classic. This large, comfortable armchair designed by Paolo Tilche is made of rattan that is hand-tied with rush bark and completed with a seat cushion. Each chair is one-of-a-kind, which makes it a precious and cherished piece. It brings a vintage touch of exotic elegance to the living room.
Materials:

FRAME: seat in rattan, base in Manila and frame in Malacca with armour in Indian cane and bindings in extra-quality rattan skin
threads. Thermoplastic feet.

SEAT CUSHION (optional): variable-density polyurethane foam and polyester wadding, covered with light polyester velvet.
Anti-slip lower surface. For the FR (Fire Resistant) versions on request, the filling materials comply with the current regulations.

EXTERNAL COVER (for optional seat cushion): totally removable cover in fabric or leather.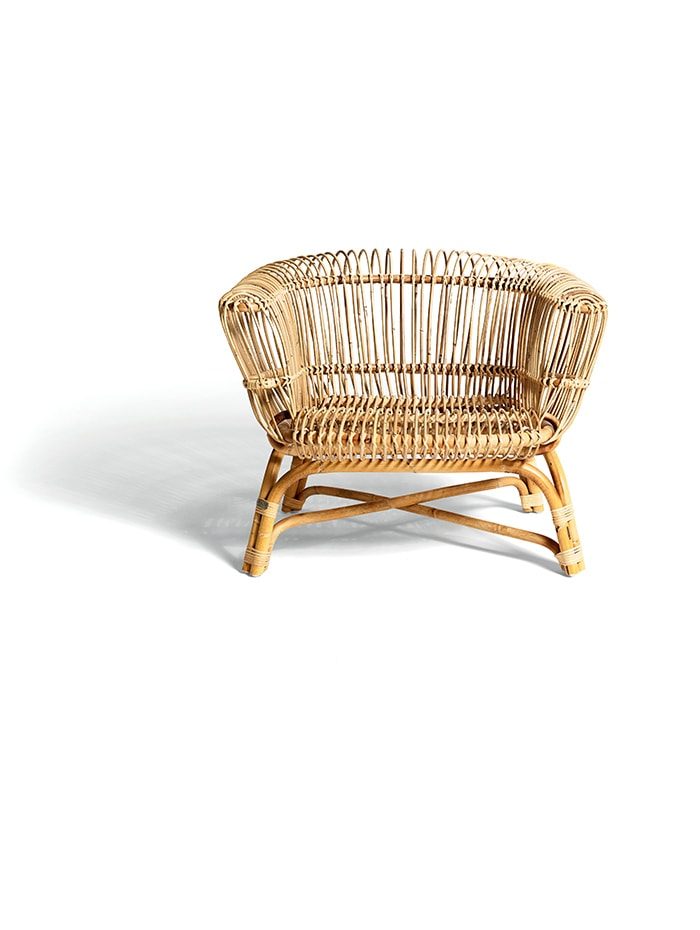 Meet the designer
Paolo Tilche
(1925 – 2003) Born in Egypt, he graduated from the Politecnico di Milano in 1949 and immediately started working as an architect developing both residential and industrial buildings. In 1955, he opened Arform, a design store in Milan. At the same time, he worked intensively as a designer for important brands such as Ideal Standard, Guzzini, Bonacina. He later hosted "Il piacere della casa", archetype of the TV show dedicated to design.