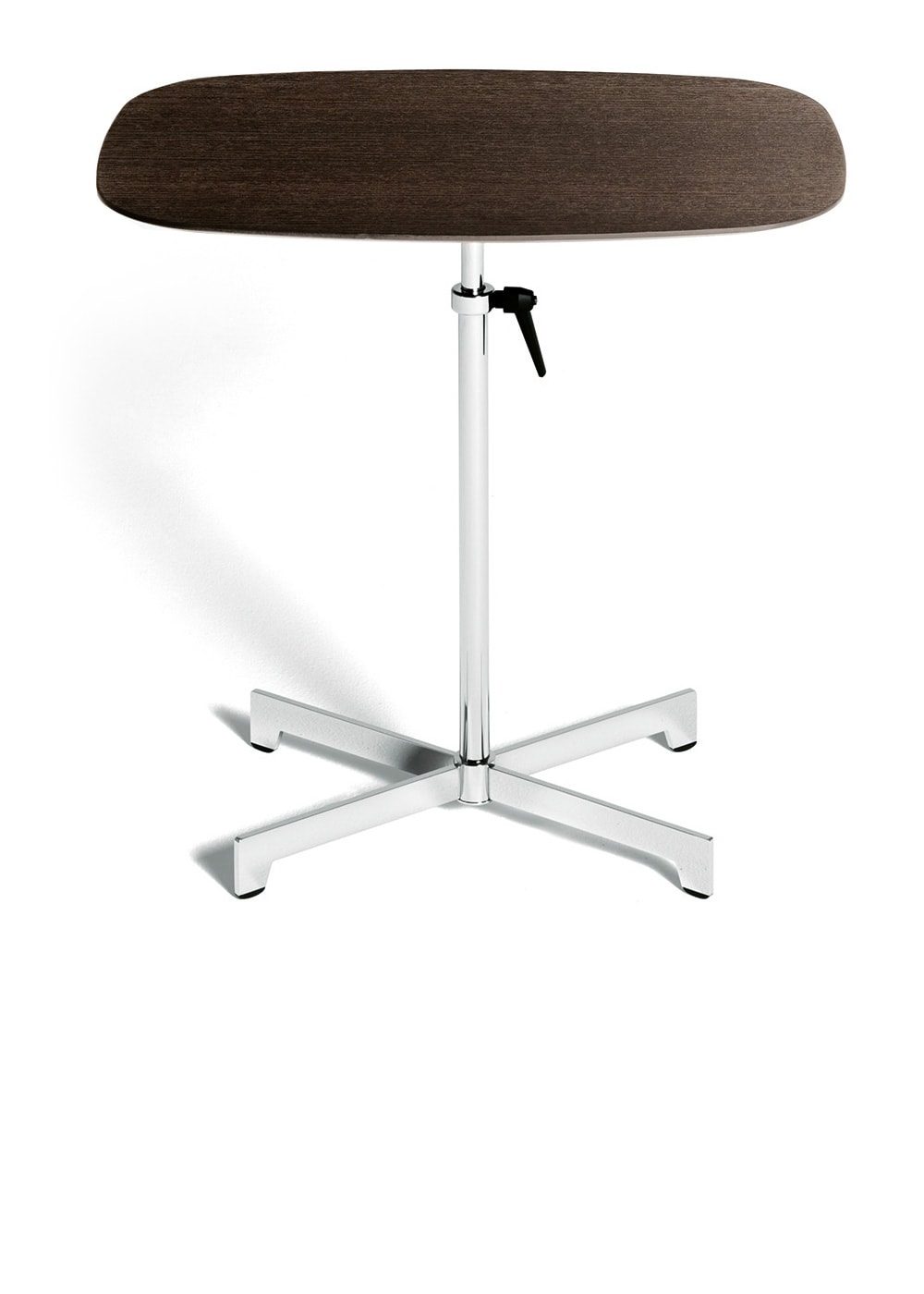 De Padova
Swiss 17
The round or oval top hides the height-adjustable telescopic base. Swiss 17, an updated project by Mirto Zocca, is the occasional table that combines chromed steel and oak or comes in a sleek total black version. The simple design and beveled edge are elements that make it a timeless piece, perfect for the living room but also for the study.
Materials:

BASE: chromium-plated steel. Feet and lever for height adjustment in black thermoplastic.

TOP: black MDF (class E1, CARB P2 / TSCA Title VI certified) with rounded edge, veneered in smoked oak, finished with transparent
water-based or solvent-based coating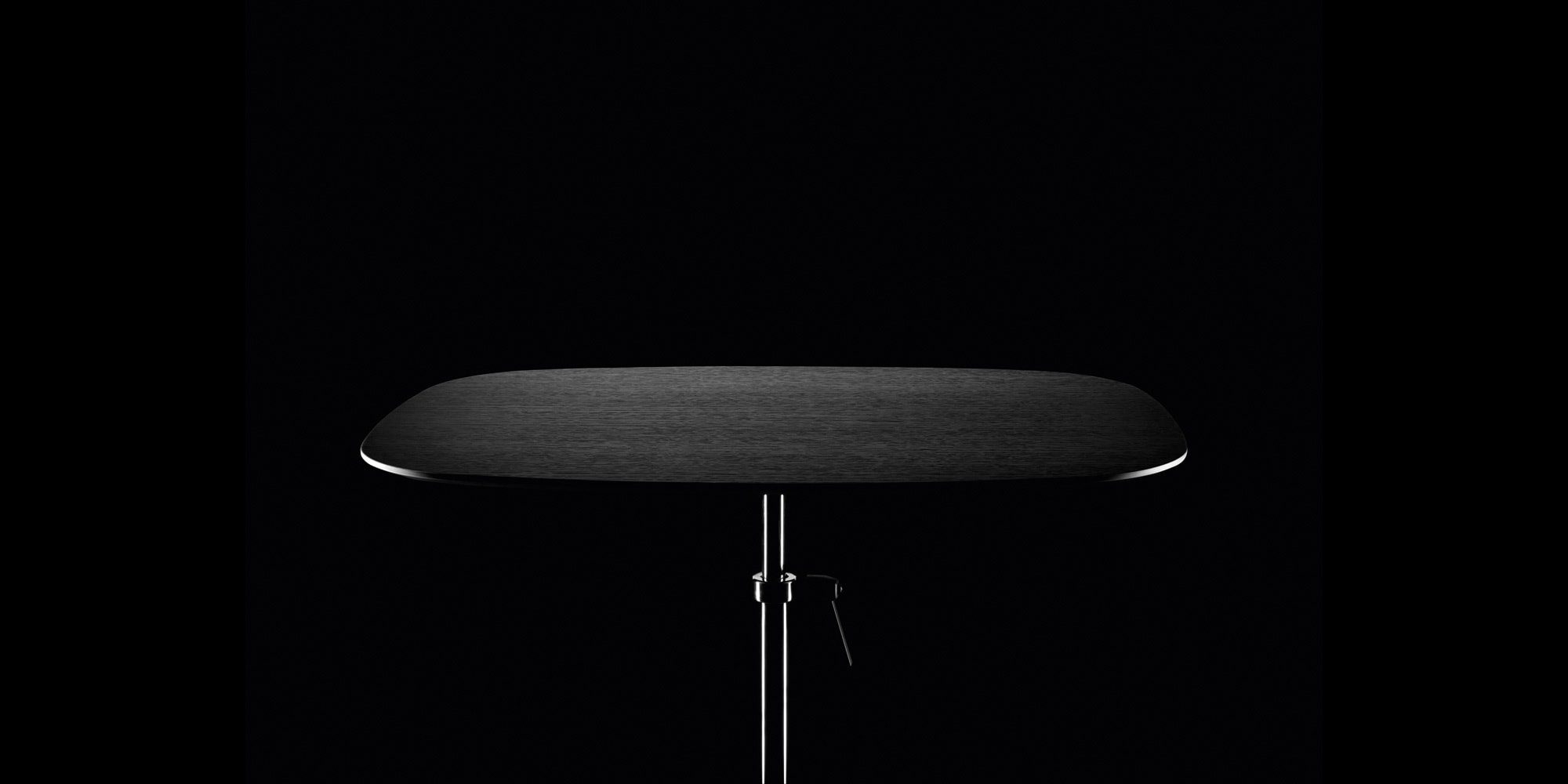 Meet the designer
Mirto Zocca
Mirto Zocca We are what we do. When talking about Mirto Zocca (Zurich, 1959), the saying fits perfectly. He was not "born" as a designer, however he began to develop concepts for furniture after his studies in Business.
What started as an hobby, it then became his main occupation. Ideas come from the context in which he lives, from observing reality and a particular attitude towards steel and its transformations, his favourite material.