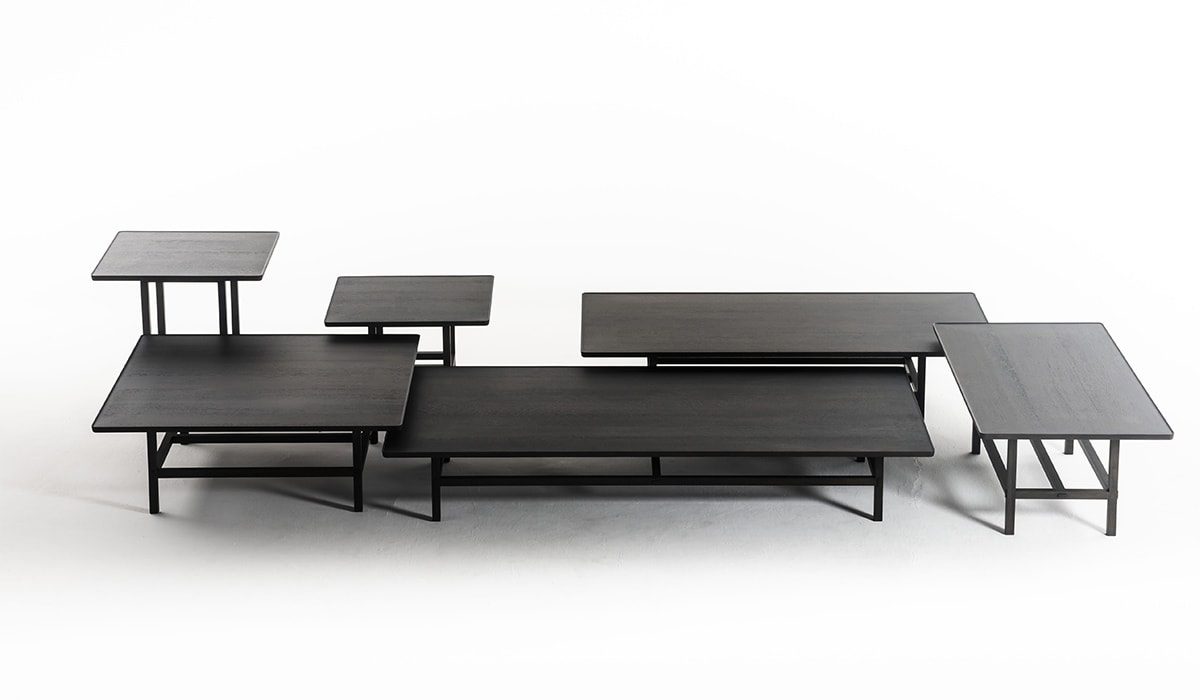 De Padova
Temple
Classical Japanese architecture is the guiding thread for this series of tables with different heights, shapes and sizes. They interact with one other, creating real interior landscapes. The slender legs are stabilized by the artisan joinery of the horizontal elements intersecting at different heights to create eclectic, stackable combinations. Temple is available in bleached and charcoal gray oak wood.
Materials:

FRAME AND TOP: snow white or grey charcoal-stained solid oak,finished with transparent water-based or solvent-based coatin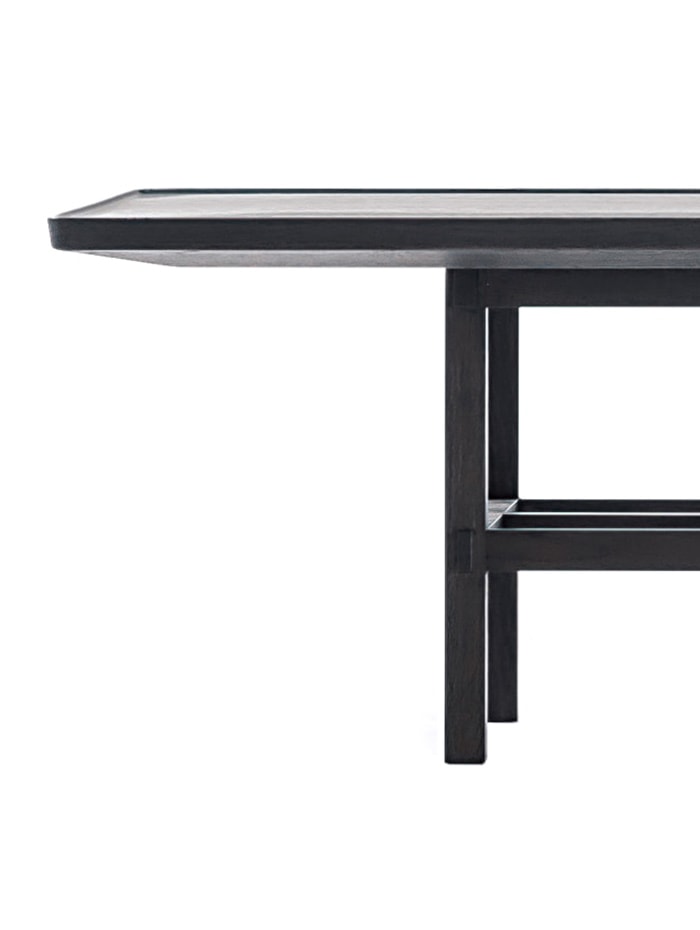 Meet the designer
Time & Style
In the forests of Hokkaido, the northernmost of Japan's main islands, the freezing winters slow the growth of trees, permitting the development after many years of high quality, dense timber. Time & Style taps into time-honored customs practiced by artisans involved in the construction of Japanese shrines and temples, an important activity with a history extending back over a millennium. This legacy is a major source of inspiration for Time & Style as it seeks to create a collection of modern furniture marked by authenticity and a deep appreciation for the past.