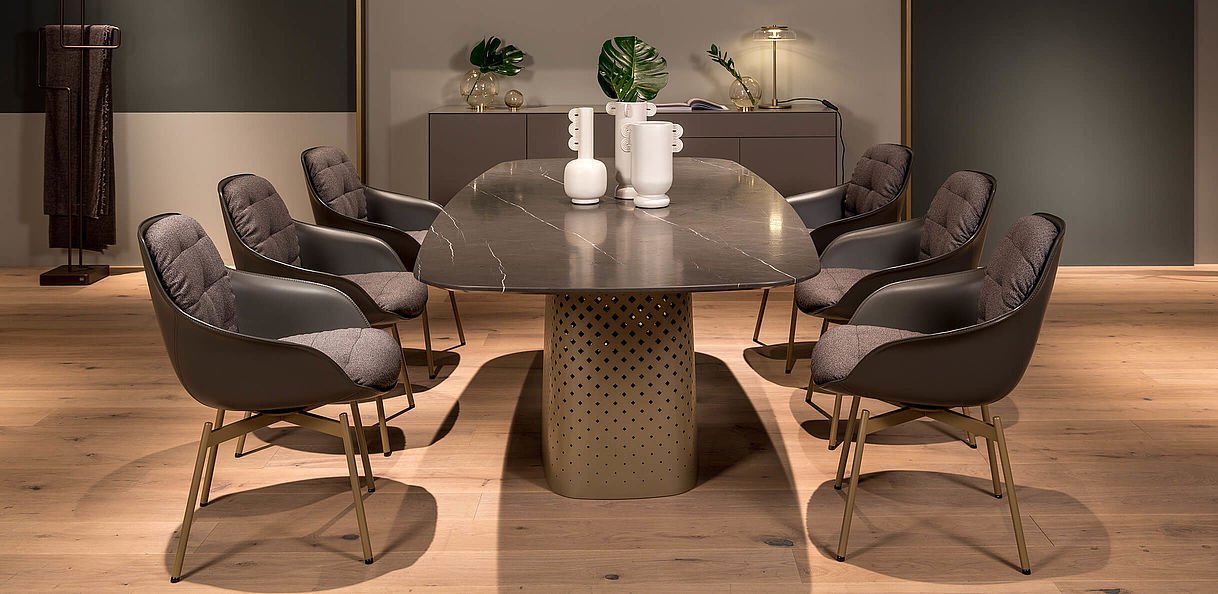 Rolf Benz
929
An elegant addition to any residential space, the boat-shaped top of RB 929 is reflected in the base made of perforated sheet-metal with a fading lozenge pattern and divided into two spheres by a design join which underscores its decorative role.
Dining table with table top sizes: 200, 220 or 240 x 110 cm; Height: 75 cm
Table top: Solid wood, oiled:
- Oak
- Oak black pigmented
- American walnut
Natural stone, in leather finish:
- Carrara
- Graphite Brown

Frame: Smooth steel, matt painted:
- RAL 7022 Umbra grey
- RAL 9017 Traffic black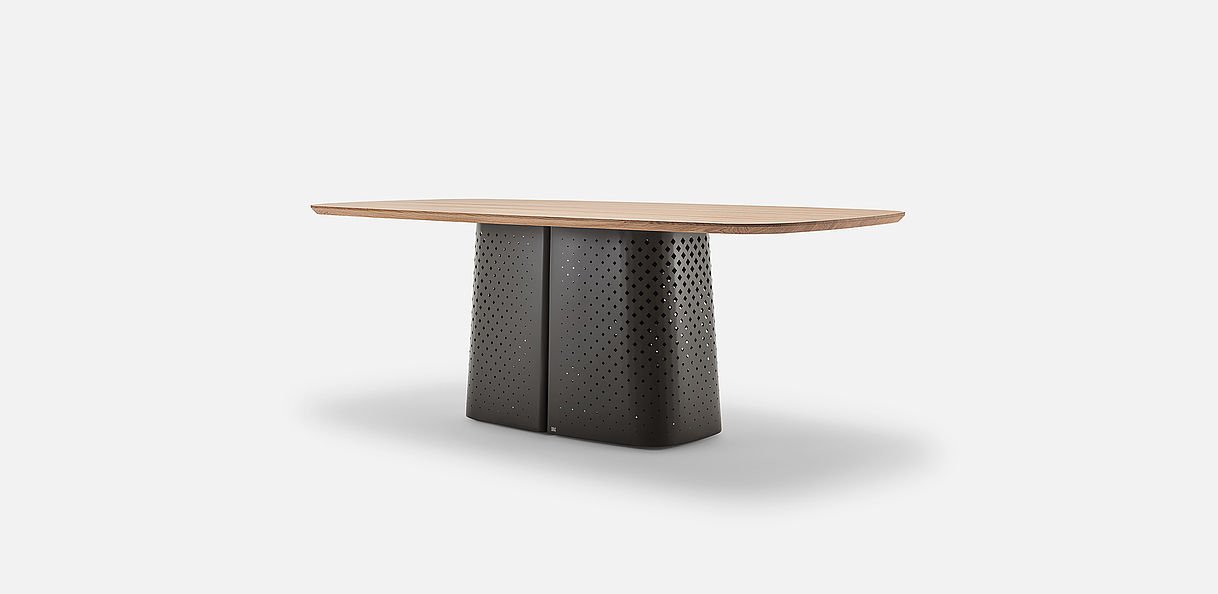 Meet the designer
Hoffmann & Kahleyss
Birgit Hoffmann and Christoph Kahleyss both studied industrial design in Kiel. After working in various well-known design offices, the two met in the studio of Peter Maly, where they worked as a senior designer. In 2012, the two founded their office "Hoffmann Kahleyss Design" in Hamburg with a focus on furniture design and interior design. Their design is functional and well thought out and characterized by a soft, organic design language.