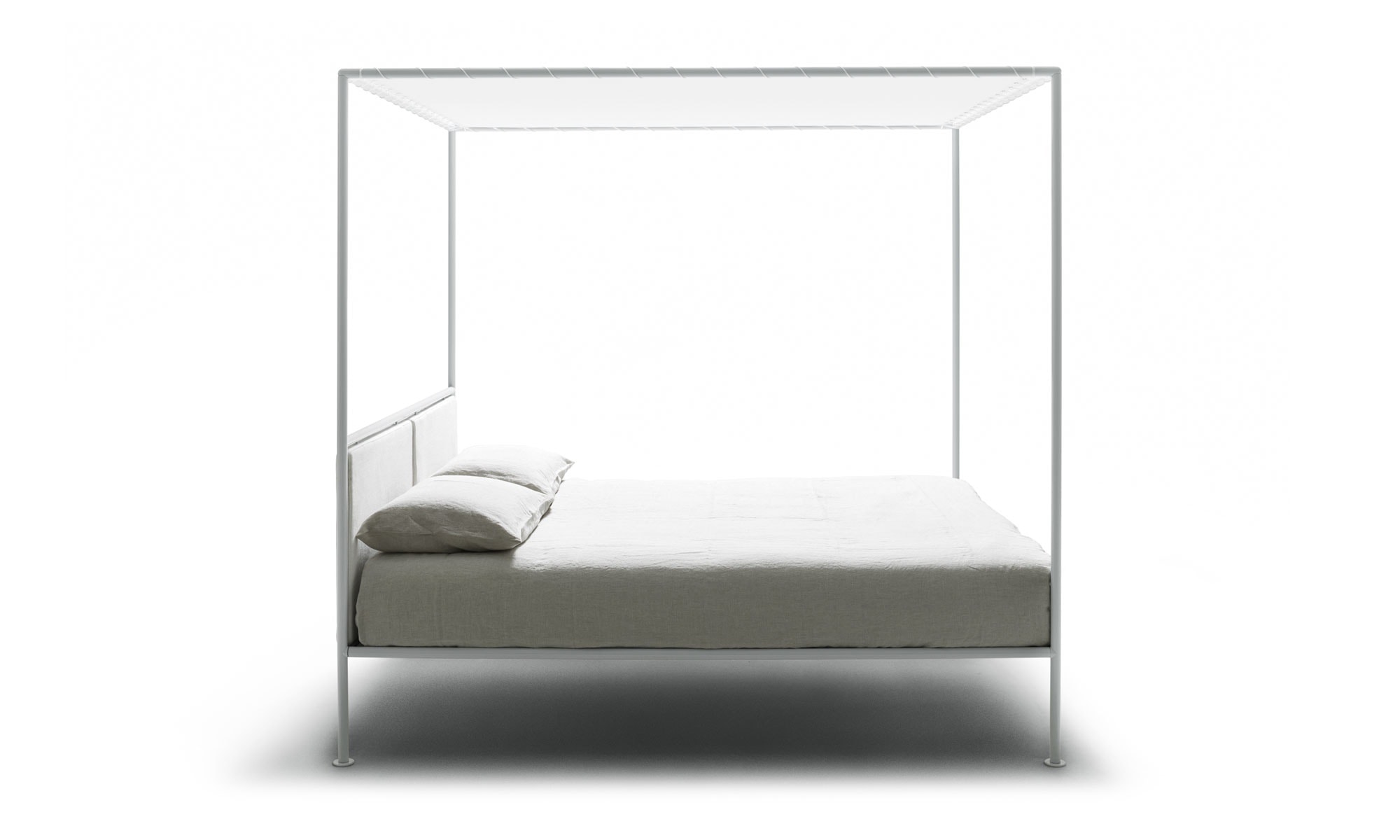 De Padova
Asseman
A contemporary romantic, the canopy bed designed by Patrizia Cagliani is light and minimalist with a sentimental soul. The white or black tubular structure forms a sleek perimeter adorned with a draped tulle mosquito net and a cotton top laced to the frame. A successful balance of different materials, it is perfect for the city but also great for a home in the country or at the beach.
Double canopy bed. Tubular steel frame, powder-coated.
Materials:

FRAME: matt white powder-coated tubular steel, with adjustable feet.

HEADBOARD: plywood panels (class E1, CARB P2 / TSCA Title VI certified) padded with polyurethane foam and covered with light
polyester velvet. For the FR (Fire Resistant) versions on request,the filling materials comply with the current regulations.

ORTHOPEDIC BASE: beech plywood (class E1, CARB P2 / TSCA Title VI certified), transparent water-based or solvent-based coated.

COVER: technically removable cover in fabric.

CANOPY (optional): white cotton with laced up sides.

MOSQUITO-CURTAIN (optional): tulle in polyamide, with lower and upper edges in white cotton.

FIRE-RESISTANT MOSQUITO-CURTAIN (optional): fire-resistant Trevira, class 1.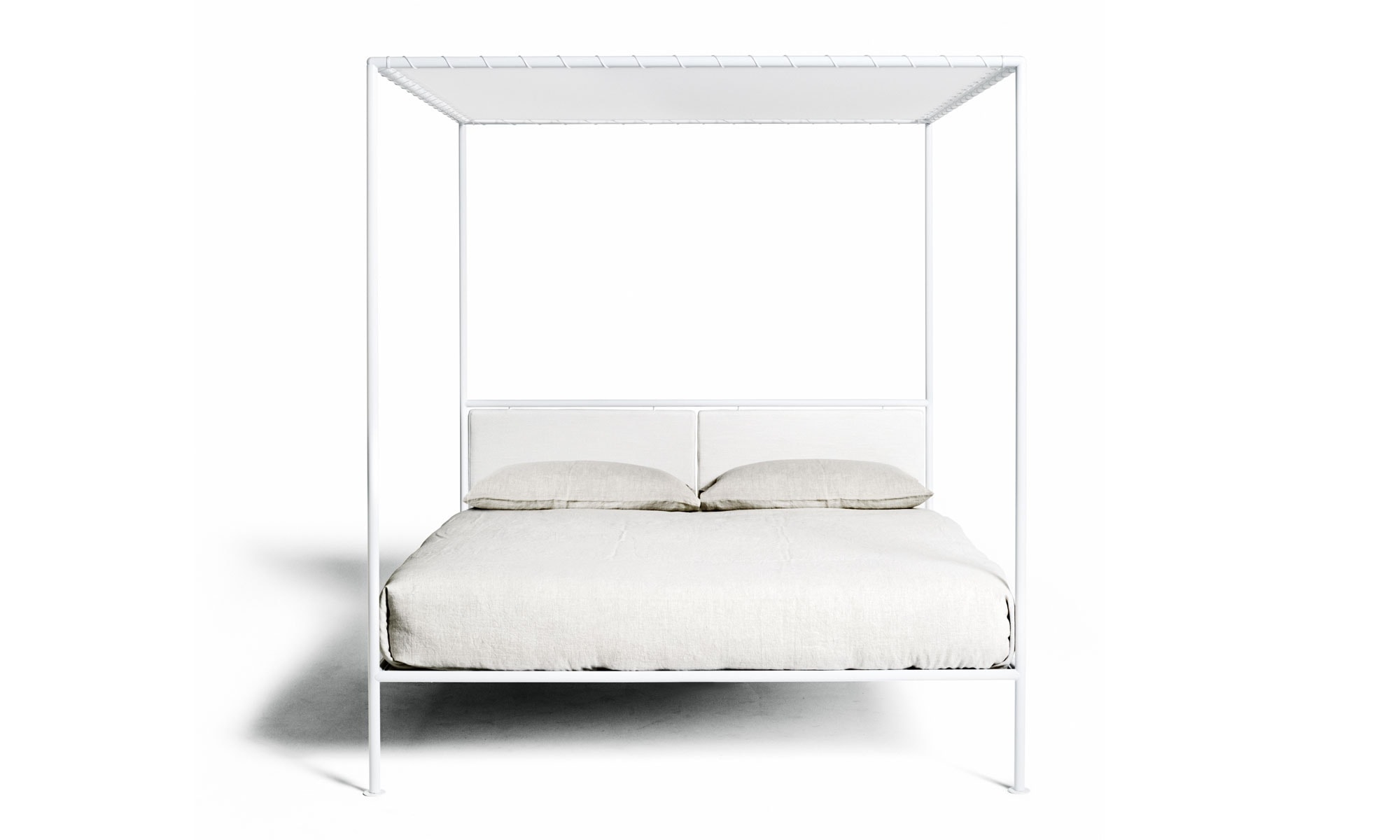 Meet the designer
Patrizia Cagliani
Born in Milan in 1948, she graduated in architecture at the Politecnico di Milano in 1972 as part of a research team led by Aldo Rossi. Between 1973 and 1986 she collaborated with Francesco Ridolfi, engaging in numerous designs interiors projects for both residential and offices.
Since 1986 she works indipenently in Milan, taking care of renovation and interior design of private residences, offices and professional studies. Among his achievements there are offices in Milan, apartments in Milan, Rome, Venice, London, Brussels, mountains apartments in Skt. Moritz, Crans-Montana and Valle d' Aosta, houses and villas in the countryside and the sea in different locations in Lombardy, Tuscany, Piedmont, Puglia, Liguria and St. Tropez. Her works have been published in several interior design magazines and design books in the following : MODERN ITALIAN heritage in design – New York 1989 THE DESIGN IN ITALY – Turin London 1999.