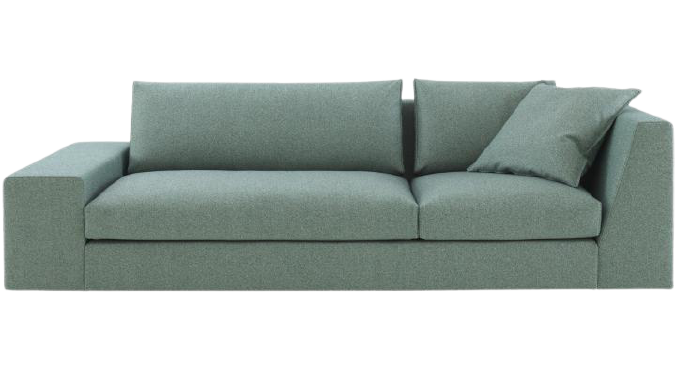 Ligne Roset
Exclusif
"Classic, chic and comfortable, international and timeless." With only a handful of elements, all of which are characterised by their irreproachable proportions, it is possible to create a wealth of different settees and corner compositions.
CONSTRUCTION & COMFORT
The structure is mainly in multi-ply, thus making
a significant reduction in terms of weight. For
optimum comfort the seat cushion is supported
by a webbed suspension. IMPORTANT:
POSSIBILITY OF 2 DIFFERENT FOOT
HEIGHTS: 30 mm OR 65 mm. PLEASE
SPECIFY YOUR CHOICE WHEN PLACING
YOUR ORDER. Feather-filled seat and back
cushions (10% feathers/90% down),
compressibility H 88 mm with compartmented
liner on the seat, both with a core of high
resilience polyurethane Bultex foam (30 kg/m³ -
1.8 kPa). Flat edges of seat cushions are
quilted with a layer of polyester (200 g/m²). Seat
cushions are anchored to the frame by a
combination of zip fastenings. 57 x 57 cm
cushion filled with 100% duck feathers. For a
firmer level of comfort, seat cushions may be
made entirely from high resilience polyurethane
Bultex foam (dominant 2.6 kPa) : please specify
when placing order. Headrest comprising a base
in chromed steel wire (Ø 10 mm) clad in high
resilience polyurethane Bultex foam (dominant
38 kg/m³- 3.6 kPa) and 300 g/m² polyester
quilting.

MAKING-UP
Removable cushion covers. Removable frame
cover (NB except microfibres or leather),
although is necessary to remove the armrests in
order to do so - this can be done without
difficulty. Bicolour interpretations may be created
by specifying a different colour/fabric for the
back and lumbar cushions. In the case of the
large settees (with and without arms), large 1-
arm settees and large asymmetrical settees,
each item will have 2 asymmetrical seat
cushions regardless of whether it has a left or
right arm (or no arms at all). Choice of seat
cushions: with button detailing, or without. With
the exception of the footstool, it is possible to
join elements together in a corner configuration
or in a row using a steel linking-piece. This
element is optional, therefore you will need to
specify either 'with linking-piece' or 'without
linking-piece' when placing your order.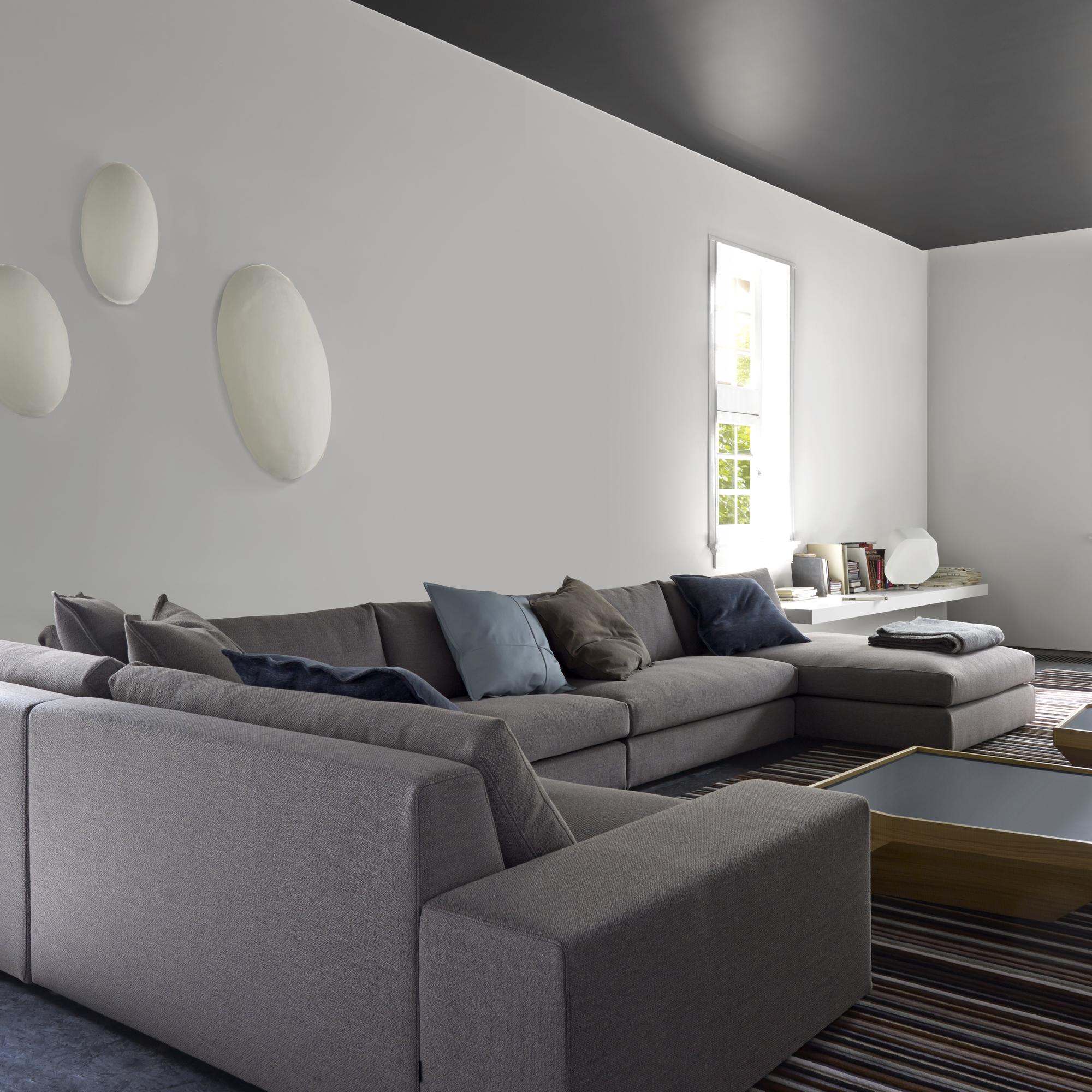 Meet the designer
Didier Gomez
A designer since 1978 (the year in which his first furniture collections were launched) and an interior architect since 1985, Didier Gomez designs both furniture and spaces (boutiques, large stores, apartments, private homes, head offices) all over the world.
Amongst his clients : Yves Saint-Laurent, Pierre Bergé, Jean-Paul Gaultier, Carrousel du Louvre, LVMH, Bernard Arnault, Céline, Louis Vuitton, Galeries Lafayette, Vivendi Universal, Kenzo, Christian Dior, Pomelato, De Beers, L'Oréal, BNP Paribas, Bouygues Telecom, Le Méridien'
In January 2002, jointly with Ligne Roset and Cinna, Didier Gomez was awarded the 'Nombre d'or' bestowed by the Salon du Meuble de Paris, in recognition of his exemplary collaboration with the Roset Group.
He was created lauréat du Janus de l'industrie 2005 for his Atmosphère kitchen, produced by Arthur Bonnet.