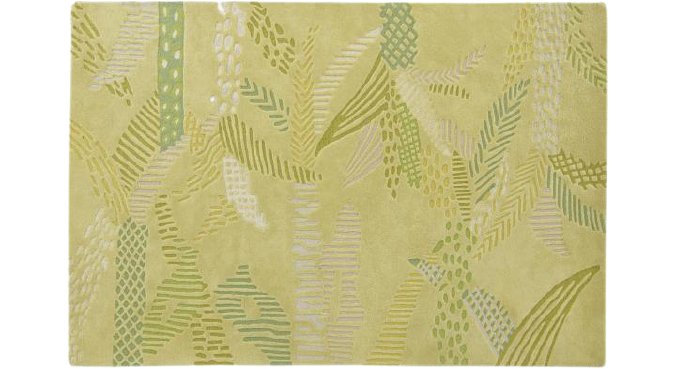 Ligne Roset
Jungle
The Jungle rug represents a jungle of palm trees in which trunks and fronds melt into a figurative, poetic abstraction, marked by softness and false naïveté. An exercise in innocence, from the jungles of Paradise on the way to perdition, at a time of ecological alerts which raise awareness amongst our society with every passing day.
Hand tufted rug in 100 % wool composed of both looped and shaved sections. Fresh, mainly pastel hues. Please allow for a tolerance of +/- 3 % in terms of length and width.
Meet the designer
M.-A. Stiker-Metral
Biography :
Born in Paris on 15th March 1981 and graduated from ENSCI-Les Ateliers in December 2007: she underwent this design-oriented training after studying philosophy for four years, including one year at d'Urbino university in Italy. During her time at ENSCI, she obtained a bursary from VIA to develop her 'La Pliée' chair, which is now being produced by ligne roset. In conjunction with Felipe Ribon she was the winner of the competition 'L'eau à la bouche', organised by Veolia Eau. Her final dissertation, mentored by Philippe Louguet, dealt with the 'paradoxes of discretion'; her graduation project, mentored by Erwan Bouroullec, explored a range of 'domestic techniques' (sewing, embroidery, lace, macramé, weaving), using them to create furniture (storage, a fireside chair, a lamp) with digitally-cut wooden frames and textile surfaces.