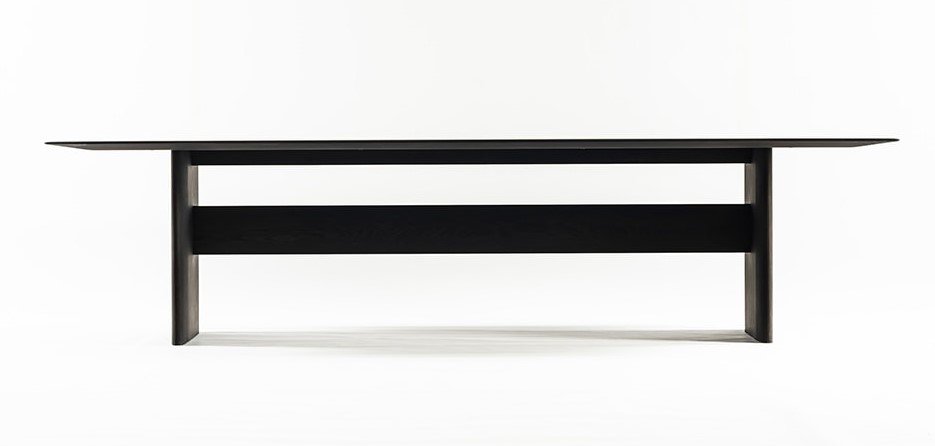 De Padova
Sea of Tranquility
The project is inspired by 'torii', the archways at the entrance of traditional Shinto shrines. The lines are slender, the edges beveled, and the two legs supporting the top are light and almost airy. The rectangular Sea of Tranquility table, the name of which evokes the place where the first man land on the moon, gracefully and agilely blends with the living room decor. Perfect in both the bleached and charcoal gray versions, it comes in four different sizes.
Technical specifications
Frame and top in snow white or grey charcoal-stained solid oak.
Read more +
Meet the designer
Time & Style
In the forests of Hokkaido, the northernmost of Japan's main islands, the freezing winters slow the growth of trees, permitting the development after many years of high quality, dense timber. Time & Style taps into time-honored customs practiced by artisans involved in the construction of Japanese shrines and temples, an important activity with a history extending back over a millennium. This legacy is a major source of inspiration for Time & Style as it seeks to create a collection of modern furniture marked by authenticity and a deep appreciation for the past.