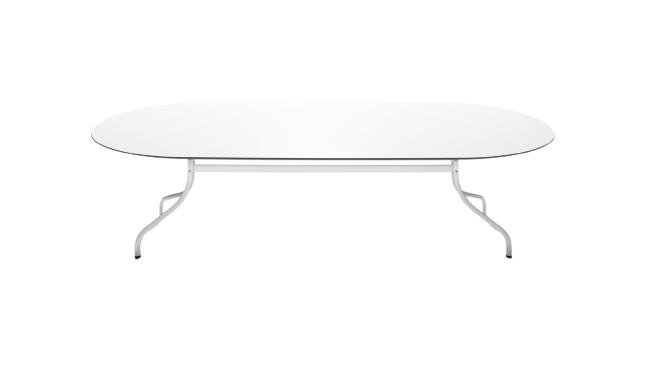 De Padova
SHINE
A beveled solid wood edge and mirror-polished contoured legs define this project by Vico Magistretti. It is a classic that is perfect for the living room but also ideal for the conference room at the office. Versatile by vocation, it comes in many versions and different sizes to ensure an elegant, light look.
Meet the designer
Vico Magistretti
Architect and designer, studied at Politecnico di Torino and Champ Universitarie Italien in Losanne. Graduated from Politecnico di Milano in 1945. immediately after graduating from Politecnico, Vico Magistretti began his career working with the architect Paolo Chessa at the firm owned and run by his father Pier Giulio Magistretti on via Conservatorio, now Fondazione Studio Magistretti aimed at promoting his life and career.
Important figure within the history of Italian architecture and Design, he made a name of himself thanks to designs, products and his academic career. Magistretti's research has been continuous – into design, the culture of the project and innovative experimentation with materials and space solutions, not to mention shapes and functions far from the rigours of fashions that passed through during the years.